Mec-Gar Witness Tanfoglio-LF 9mm 10 Round Magazine - Blued
---
---
---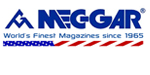 Manufacturer MPN:

Mec-Gar MGWIT9LF10B
UPC:
765595750173
Weight:
0.50
pounds
Check Restrictions
---
---
Product Description
Witness Tanfoglio LF 9mm 10-Round Limited Magazine | Blue | Mec-Gar
Introducing the Witness Tanfoglio LF 9mm 10-Round Limited Magazine by Mec-Gar. Engineered with precision and built to exceed expectations, this magazine is an essential accessory for your Tanfoglio LF firearm. Whether you're a competitive shooter, a range enthusiast, or someone focused on self-defense, this blue-colored magazine offers optimal performance and reliable ammunition feeding.
Key Features:
1. Enhanced Performance: Mec-Gar is renowned for producing magazines that deliver exceptional performance. The Witness Tanfoglio LF 9mm 10-Round Limited Magazine upholds this reputation, providing consistent feeding and reliable functionality to enhance your shooting experience.
2. Durable Construction: Crafted to withstand demanding shooting conditions, this magazine features a rugged construction that ensures long-lasting durability. It is constructed from high-quality materials to resist wear and tear, making it a reliable choice for extended use.
3. Ideal Capacity: With a 10-round capacity, this limited magazine strikes the perfect balance between ammunition capacity and compactness. It offers ample rounds for extended shooting sessions while maintaining a sleek and ergonomic design.
4. Effortless Loading: The Witness Tanfoglio LF 9mm magazine incorporates a user-friendly design that facilitates quick and hassle-free reloading. Spend less time reloading and more time focusing on your shooting skills.
5. Perfect Fit: Designed specifically for the Tanfoglio LF chambered in 9mm, this magazine ensures seamless compatibility and a precise fit. It is engineered to function flawlessly with your firearm, guaranteeing smooth operation and consistent performance.
Note: EAA made a running change to its frame sizes in 2005, and ordering incorrect magazines is a very common problem.
Small frame (Pre 2005) approximately 0.796" thick and approximately 1.25" long.
Large frame (Post 2005) measure approximately 0.843" thick and approximately 1.369" long.
Key Specifications:

Caliber: 9mm

Capacity: 10 rounds

Finish: Blued

Material: Steel

Floorplate Type: Flush Fit

Floorplate Material: Polymer

Floorplate Color: Black

Fits: Witness/Tanfoglio Large Frame models
Order your Witness Tanfoglio LF 9mm 10-Round Limited Magazine by Mec-Gar today and elevate your shooting performance with a magazine that exceeds industry standards. Invest in a magazine that perfectly complements your Tanfoglio LF firearm and enhances your shooting experience.