Mec-Gar Witness Tanfoglio-LF 9mm 17 Round Magazine - Black
---
---
---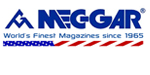 Manufacturer MPN:

Mec-Gar MGWIT9LFAFC
UPC:
765595750159
Weight:
0.50
pounds
Check Restrictions
---
---
Product Description
Witness/Tanfoglio LF 9mm Magazine - 17-Round - Mec-Gar
Upgrade your Witness/Tanfoglio LF pistol with the Mec-Gar 17-round 9mm magazine, designed to take your shooting experience to the next level. Engineered for reliability, precision, and extended capacity, this magazine is a must-have accessory for serious shooters.
Featuring a generous capacity of 17 rounds, this magazine provides ample ammunition for extended shooting sessions, minimizing the need for frequent reloads. Whether you're participating in competitive shooting or seeking an increased capacity for self-defense, this magazine ensures you're well-equipped.
Designed with a focus on reliability, this Mec-Gar magazine delivers consistent feeding and flawless operation. It is crafted with precision and attention to detail, ensuring reliable performance and smooth functionality. Trust in the quality and craftsmanship of Mec-Gar for your shooting needs.
The Witness/Tanfoglio LF 9mm magazine is built to withstand the rigors of regular use. Its robust construction ensures durability and longevity, making it a reliable companion for countless rounds fired. Enjoy the confidence of reliable feeding and consistent performance with each shot.
This magazine is specifically designed for the Witness/Tanfoglio LF pistol, ensuring a perfect fit and optimal functionality. The compatibility with your firearm guarantees seamless reloads and reliable operation, allowing you to stay focused on your shooting activities.
Order your Witness/Tanfoglio LF 9mm Magazine - 17-Round - Mec-Gar from Galati International today. We offer fast shipping and a hassle-free shopping experience. Elevate your shooting performance with Mec-Gar's superior craftsmanship and reliable magazines. Place your order now!
Key Features:
Caliber: 9mm
Capacity: 17 rounds
Flush Fit Black Polymer Floorplate
Reliable feeding and flawless operation
Robust steel construction for durability
Designed specifically for the Witness/Tanfoglio LF pistol
Manufactured by Mec-Gar, a trusted name in firearm magazines
Note: EAA made a running change to its frame sizes in 2005, and ordering incorrect magazines is a very common problem.
Small frame (Pre 2005) approximately 0.796" thick and approximately 1.25" long.
Large frame (Post 2005) measure approximately 0.843" thick and approximately 1.369" long.