Mec-Gar Witness Tanfoglio-SF 9mm 10 Round Magazine - Blued
---
---
---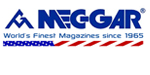 Manufacturer MPN:

Mec-Gar MGWIT9SF10B
UPC:
765595750012
Weight:
0.50
pounds
Check Restrictions
---
---
Product Description
Mec-Gar Blued Witness Tanfoglio SF 9mm 10-Round Magazine
Enhance the performance of your Witness Tanfoglio SF pistol with the Mec-Gar Blued Witness Tanfoglio SF 9mm 10-Round Magazine. Designed to meet the highest standards of quality and reliability, this magazine is engineered to provide smooth feeding and increased capacity. With its blued finish, it not only offers a classic look but also provides added protection against corrosion.
Key Features:
1. Versatile Applications: 10 round magazines are suitable for various applications, including self-defense, target shooting, and competition shooting. They offer enough rounds to handle most scenarios while remaining compliant with capacity restrictions, making them a versatile choice for different shooting purposes.
2. Smooth Feeding: The Mec-Gar magazine is crafted with precision and attention to detail, ensuring smooth and reliable feeding. The follower and spring are meticulously designed to minimize friction and feeding issues, providing a seamless shooting experience.
3. Blued Finish: The magazine features a blued finish, which not only gives it a sleek and classic appearance but also enhances its resistance to rust and corrosion. This durable coating ensures that your magazine remains in top condition, even in demanding shooting environments.
4. Designed for Witness Tanfoglio SF: Specifically engineered for use with the Witness Tanfoglio SF pistol chambered in 9mm, this magazine guarantees a perfect fit and reliable performance. Experience enhanced functionality and confidence in every shot.
Using the Mec-Gar Blued Witness Tanfoglio SF 9mm 10-Round Magazine is quick and straightforward. Follow these steps for proper installation and operation:
1. Ensure your firearm is unloaded and the safety is engaged.
2. Remove the empty magazine from your Witness Tanfoglio SF pistol.
3. Insert the Mec-Gar magazine into the magazine well, applying firm pressure until it locks into place.
4. To ensure proper feeding, cycle the slide to chamber the first round.
5. Engage the safety, aim responsibly, and enjoy your shooting experience with the increased capacity and smooth feeding provided by the Mec-Gar magazine.
Specifications:
Compatibility: Witness Tanfoglio SF pistols chambered in 9mm
Capacity: 10 rounds
Finish: Blued
Construction: High-quality Steel
Manufacturer: Mec-Gar
Floorplate: Flush Fit Black Polymer
Note: EAA made a running change to its frame sizes in 2005, and ordering incorrect magazines is a very common problem.
Small frame (Pre 2005) approximately 0.796" thick and approximately 1.25" long.
Large frame (Post 2005) measure approximately 0.843" thick and approximately 1.369" long.
Upgrade your Witness Tanfoglio SF pistol with the Mec-Gar Blued Witness Tanfoglio SF 9mm 10-Round Magazine for enhanced performance and functionality. With its increased capacity, smooth feeding, and durable blued finish, this magazine is an essential accessory for any Witness Tanfoglio SF owner. Order now from Galati International and elevate your shooting experience to new heights.