Mec-Gar Para-Ordnance P14 .45 ACP 10 Round Magazine - Nickel
---
---
---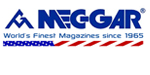 Manufacturer MPN:

Mec-Gar MGP144510N
UPC:
765595115200
Weight:
1.00
pounds
Check Restrictions
---
---
Product Description
Para Ordnance P14 .45 Auto 10-Round Magazine | Nickel | Mec-Gar | Galati International
Para Ordnance P14 .45 Auto 10-Round Magazine - Nickel
Upgrade your Para Ordnance P14 with the Mec-Gar 10-round nickel magazine, designed to enhance your shooting experience. Engineered for reliability, precision, and optimal capacity, this magazine is a must-have accessory for any Para Ordnance P14 owner.
Featuring a capacity of 10 rounds, this magazine offers improved concealability and a slimmer profile compared to higher-capacity counterparts. This makes it an ideal choice for concealed carry purposes, ensuring your firearm remains discreet and comfortable for everyday use.
Designed with a focus on reliability, the Mec-Gar magazine ensures consistent feeding and flawless operation. Crafted with precision and attention to detail, it guarantees reliable performance and smooth functionality, shot after shot. Trust in Mec-Gar's quality for your shooting needs.
The Para Ordnance P14 10-round magazine features a nickel finish, providing both durability and an attractive appearance. The nickel plating enhances corrosion resistance, ensuring long-lasting performance and a magazine that will withstand the test of time.
This magazine is specifically designed for the Para Ordnance P14, guaranteeing a perfect fit and optimal functionality. The compatibility with your firearm ensures seamless reloads and reliable operation, allowing you to stay focused on your shooting activities.
Order your Para Ordnance P14 .45 Auto 10-Round Magazine in Nickel from Galati International today. We offer fast shipping and a hassle-free shopping experience. Elevate your shooting performance with Mec-Gar's superior craftsmanship and reliable magazines. Place your order now!
Key Features:
Caliber: .45 Auto
Capacity: 10 rounds
Material: Steel
Floorplate: Flush Fit Black Polymer
Reliable feeding and flawless operation
Nickel-plated finish for durability and corrosion resistance
Designed specifically for the Para Ordnance P14, will also fit Armscor/Rock Island Double Stack
Manufactured by Mec-Gar, a trusted name in firearm magazines
Will NOT fit and function in the P14.45 Pro Custom or with aftermarket polymer base pads.