Mec-Gar Para-Ordnance P13 .45 ACP 10 Round Magazine - Blued
---
---
---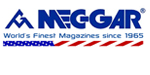 Manufacturer MPN:

Mec-Gar MGP134510B
UPC:
765595115507
Weight:
1.00
pounds
Check Restrictions
---
---
Product Description
Mec-Gar Magazine | Para Ordnance P13 .45 ACP 10-Round Steel Mag
Mec-Gar Magazine for Para Ordnance P13 .45 ACP
Introducing the Mec-Gar Magazine for Para Ordnance P13 .45 ACP, designed to elevate your shooting experience. This magazine is constructed from high-quality steel and holds up to 10 rounds, providing ample firepower for your P13.
Reliability is paramount when it comes to magazines, and Mec-Gar is renowned for producing top-notch firearm accessories. Crafted with precision engineering and subjected to rigorous quality control measures, this magazine ensures flawless feeding and consistent performance, minimizing the risk of jams or malfunctions during critical moments.
Key Specifications:
Caliber: .45 ACP
Capacity: 10 rounds
Finish: Blued
Material: Steel
Floorplate: Flush Fit Black Polymer
Fits: Para-Ord P13
Will NOT fit and function in the P14.45 Pro Custom, P16.40 Pro Custom, or P18.9 Pro Custom Para pistols.
The Para Ordnance P13 .45 ACP Mec-Gar Magazine is expertly designed to fit your firearm seamlessly, offering a secure and reliable fit. Whether you're a competitive shooter, a law enforcement professional, or a dedicated firearm enthusiast, this magazine is a trustworthy companion that won't let you down.
Key Features:
1. Versatile Applications: Mec-Gar's 10-round magazines are suitable for various applications, including concealability and a slimmer profile compared to higher capacity counterparts.
2. Durable Steel Construction: The magazine is constructed from durable steel, ensuring longevity and resistance to wear and tear.
3. Superior Performance: Mec-Gar magazines are known for their exceptional performance. Each magazine undergoes rigorous testing to guarantee flawless operation and reliable feeding.
4. Precision Engineering: Mec-Gar utilizes advanced manufacturing techniques and stringent quality control measures to deliver magazines that meet the highest standards of excellence.
Upgrade your Para Ordnance P13 .45 ACP with the Mec-Gar Magazine and experience the difference firsthand. Shop now and enjoy superior reliability, enhanced performance, and peace of mind on the range or in self-defense situations.