Mec-Gar Para-Ordnance P14 .45 ACP 10 Round Magazine - Blued
---
---
---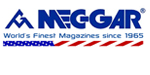 Manufacturer MPN:

Mec-Gar MGP144510B
UPC:
765595115101
Weight:
1.00
pounds
Check Restrictions
---
---
Product Description
Para Ordnance P14 .45 ACP 10-Round Steel Magazine - Blued | Mec-Gar
Enhance your Para Ordnance P14 with the reliable and durable 10-round steel magazine in a classic blued finish from Mec-Gar. Designed to deliver reliable feeding and optimal performance, this magazine is an essential accessory for your Para Ordnance P14. With its robust construction and attention to detail, it ensures consistent reliability and increased ammunition capacity.
Key Features:
Reliable feeding: Mec-Gar magazines are renowned for their consistent and reliable feeding, minimizing malfunctions and ensuring smooth operation.
Durable steel construction: Crafted from high-quality steel, this magazine is built to withstand rigorous use and provide long-lasting performance.
10-round capacity: With the 10-round capacity, this magazine strikes the perfect balance between ammunition capacity and magazine size.
Blued finish: The blued finish not only enhances the appearance of your Para Ordnance P14 but also adds an extra layer of protection against wear and corrosion.
Perfect fit: Mec-Gar's meticulous engineering guarantees a precise fit, allowing for seamless magazine changes and improved shooting experience.
Specifications:
Compatibility: Designed specifically for Para Ordnance P14 models chambered in .45 ACP.
Capacity: This magazine holds up to 10 rounds of .45 ACP ammunition.
Material: Constructed from durable steel for strength and longevity.
Finish: Blued finish for enhanced aesthetics and corrosion resistance.
Brand: Mec-Gar, a trusted name in magazine manufacturing.
Floorplate: Flush Fit Black Polymer for fast magazine changes.
Will NOT fit and function in the P14.45 Pro Custom or with aftermarket polymer base pads.
Get the Para Ordnance P14 .45 ACP 10-round steel magazine in blued finish from Galati International today and enjoy enhanced reliability and performance for your Para Ordnance P14 pistol. With Mec-Gar's commitment to quality and Galati International's competitive pricing, you can trust that you're getting a top-notch product that delivers on its promises.