Mec-Gar Browning Double Action BDA .380 ACP 13 Round Magazine - Nickel
---
---
---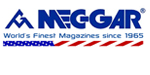 Manufacturer MPN:

Mec-Gar MGBRBDA13N
UPC:
765595440616
Weight:
1.00
pounds
Check Restrictions
---
---
Product Description
Browning BDA 380 ACP 13-Round Steel Magazine – Nickel
Technical Specifications:

Caliber: .380 ACP
Capacity: 13 rounds
Finish: Nickel
Material: Steel
Floorplate Type: Flush Fit
Floorplate Material: Polymer
Floorplate Color: Black
Fits: Browning BDA
Upgrade your Browning BDA 380 ACP pistol with the high-quality Browning BDA 380 ACP 13-round steel magazine in a stylish nickel finish. This magazine is manufactured by Mec-Gar, a renowned name in firearm accessories known for their reliability and performance.
Featuring a generous 13-round capacity, this magazine ensures you'll have ample ammunition for extended shooting sessions or self-defense situations. The steel construction provides durability and longevity, while the nickel finish adds a touch of elegance to your firearm.
Designed specifically for the Browning BDA 380 ACP, this magazine offers a seamless fit and smooth feeding, contributing to a more enjoyable shooting experience. Mec-Gar's attention to detail and strict quality control measures guarantee reliable performance and optimal functionality.
Key Features:
Reliable and high-quality Mec-Gar magazine
Fits Browning BDA 380 ACP pistols
13-round capacity for extended shooting sessions
Durable steel construction for longevity
Stylish nickel finish adds elegance to your firearm
Seamless fit and smooth feeding for optimal functionality
At Galati International, we take pride in offering top-notch firearm accessories to our customers. Order the Browning BDA 380 ACP 13-round steel magazine in nickel finish today and enhance your firepower with confidence.
Buy the Browning BDA 380 ACP 13-round steel magazine in nickel finish from Galati International today and enhance your shooting experience with increased firepower. Order now!