Mec-Gar Browning Double Action BDA .380 ACP 10 Round Magazine - Nickel
---
---
---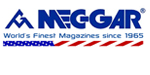 Manufacturer MPN:

Mec-Gar MGBRBDA10N
UPC:
765595440630
Weight:
0.50
pounds
Check Restrictions
---
---
Product Description
Browning BDA .380 ACP 10-Round Limited Magazine - Nickel by Mec-Gar
Enhance the performance and capacity of your Browning BDA pistol with the Browning BDA .380 ACP 10-round limited magazine. Manufactured by Mec-Gar, a trusted name in firearm accessories, this nickel-finished magazine offers increased reliability and extended firepower for your shooting needs.
Key Features:
Reliable Performance:

Designed to meet the highest standards, the Mec-Gar Browning BDA .380 ACP magazine delivers reliable feeding and smooth operation, ensuring consistent performance during every shooting session.

Enhanced Concealability and

Compactness:

This 10-round magazine offers improved concealability and a slimmer profile compared to higher-capacity counterparts. This makes it an ideal choice for concealed carry purposes, ensuring your firearm remains discreet and comfortable for everyday use.




Durable Construction:

Crafted with precision from high-quality materials, this magazine is built to withstand rigorous use and harsh conditions, ensuring longevity and durability.

Nickel Finish:

The magazine features an attractive nickel finish, which not only enhances its aesthetics but also provides corrosion resistance, protecting it from wear and tear.

Easy to Use:

The Mec-Gar Browning BDA .380 ACP magazine is designed for easy loading and smooth magazine changes, allowing you to quickly swap magazines during intense shooting situations.
Technical Specifications:
Caliber: .380 ACP
Capacity: 10 rounds
Finish: Nickel
Manufacturer: Mec-Gar
Material: Steel
Floorplate Type: Flush Fit
Floorplate Material: Polymer
Floorplate Color: Black
Fits: Browning BDA
Buy the Browning BDA .380 ACP 10-round limited magazine in nickel finish by Mec-Gar from Galati International today and enhance your shooting experience. With fast shipping and top-notch customer service, we ensure your satisfaction. Order now and take your Browning BDA to the next level!