Mec-Gar Browning Double Action BDA .380 ACP 13 Round Magazine - Blued
---
---
---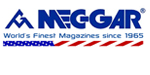 Manufacturer MPN:

Mec-Gar MGBRBDA13B
UPC:
765595440302
Weight:
0.50
pounds
Check Restrictions
---
---
Product Description
Browning BDA .380 ACP 13-Round Steel Magazine
Enhance the performance and reliability of your Browning BDA with the Browning BDA .380 ACP 13-Round Steel Magazine available at Galati International. Crafted by Mec-Gar, a renowned manufacturer of firearm magazines, this high-quality steel magazine is designed to deliver exceptional feeding and flawless operation.
Product Specifications:

Caliber: .380 ACP

Capacity: 13 rounds

Material: Steel

Finish: Blued

Floorplate Type: Flush Fit

Floorplate Material: Polymer

Floorplate Color: Black

Brand: Mec-Gar

Compatibility: Browning BDA
Key Features:
Capacity:

This Browning BDA magazine has a 13-round capacity, allowing you to extend your shooting sessions without frequent reloads.

Durable Construction:

Constructed from durable steel, this magazine is built to withstand the rigors of regular use and provide long-lasting performance.

Reliable Feeding:

Mec-Gar magazines are known for their reliability and smooth feeding. Each round is securely held and reliably chambered, ensuring consistent functionality.

Easy Loading:

The magazine features a user-friendly design for quick and hassle-free loading, making it convenient for both experienced shooters and beginners.
Buy the Browning BDA .380 ACP 13-Round Steel Magazine today and enhance the performance of your Browning BDA pistol! Order now at Galati International for fast shipping and reliable service.