Mec-Gar Taurus PT92 PT99 9mm 10 Round Magazine - Nickel
---
---
---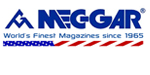 Manufacturer MPN:

Mec-Gar MGPT9210N
UPC:
765595114708
Weight:
1.00
pounds
Check Restrictions
---
---
Product Description
Taurus PT92/PT99 9mm 10-Round Steel Magazine - Nickel | Mec-Gar
The Taurus PT92/PT99 9mm 10-Round Steel Magazine in Nickel finish is a premium accessory designed to elevate your shooting experience. Manufactured by Mec-Gar, a renowned name in the firearm industry, this magazine combines reliability, durability, and smooth operation to ensure you never miss a beat.
Constructed from high-quality steel, this 10-round magazine is designed to withstand rigorous use and deliver consistent performance. The nickel plating not only provides an attractive appearance but also offers enhanced corrosion resistance, ensuring your magazine stays in top condition even in demanding environments.
Featuring a precision-engineered follower and a heat-treated spring, the Mec-Gar magazine guarantees smooth and reliable feeding, reducing the risk of malfunctions and enhancing your shooting accuracy. The 10-round capacity provides ample firepower while maintaining a compact size, making it an ideal choice for both self-defense and range use.
Whether you're a competitive shooter, a firearm enthusiast, or a Taurus PT92/PT99 owner looking to expand your magazine collection, the Mec-Gar 10-round steel magazine is a must-have addition. Its compatibility with your Taurus PT92/PT99 9mm pistol ensures a seamless fit and reliable performance.
Invest in the Mec-Gar Taurus PT92/PT99 9mm 10-Round Steel Magazine in Nickel finish and experience the difference it makes in your shooting sessions. Order now and equip yourself with a dependable companion that will keep you ready for any situation.
Key Features:
High-quality steel construction for durability
Nickel-plated finish for corrosion resistance and attractive appearance
10-round capacity balances firepower and compact size
Precision-engineered follower and heat-treated spring for smooth feeding
Compatible with Taurus PT92/PT99 9mm pistols

Reliable and dependable performance from a trusted manufacturer