Mec-Gar Taurus PT92 PT99 9mm 15 Round Magazine - Nickel
---
---
---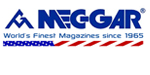 Manufacturer MPN:

Mec-Gar MGPT9215N
UPC:
765595440623
Weight:
0.50
pounds
Check Restrictions
---
---
Product Description
Taurus PT92/PT99 9mm 15-Round Nickel Magazine | MEC-GAR | Galati International
Taurus PT92/PT99 9mm 15-Round Nickel Magazine
Upgrade your Taurus PT92 or PT99 with the high-quality 15-round nickel magazine from MEC-GAR. This magazine is designed to deliver reliable performance and increased capacity, providing you with a valuable accessory for your firearm.
Features:
Capacity: The magazine holds up to 15 rounds of 9mm ammunition, offering you extended firepower for a variety of shooting applications.
Material and Finish: Constructed from durable steel and featuring a nickel finish, this magazine provides corrosion resistance and an attractive appearance.
Reliability: MEC-GAR is a trusted name in magazine manufacturing, known for producing reliable magazines that feed smoothly and minimize malfunctions, ensuring consistent performance.
Compatibility: Specifically designed for the Taurus PT92 and PT99 models, this magazine guarantees a precise fit and reliable function.
Specifications:
Caliber: 9mm
Capacity: 15 rounds
Material: Steel
Finish: Nickel
Floorplate: Flush Fit Black Polymer
Brand: MEC-GAR
Compatibility: Taurus PT92/PT99
Why Choose the Taurus PT92/PT99 9mm 15-Round Nickel Magazine?
When it comes to selecting a magazine for your Taurus PT92 or PT99, you need reliability, increased capacity, and durable construction. The MEC-GAR 15-round nickel magazine delivers on all these aspects. With its smooth feeding, generous capacity, and high-quality materials, this magazine enhances your shooting experience and ensures you're always prepared.
MEC-GAR has a long-standing reputation for manufacturing top-quality magazines, and their attention to detail is evident in the design of this magazine. By choosing the Taurus PT92/PT99 15-round nickel magazine, you're investing in a reliable accessory that complements the performance and aesthetics of your firearm.
Order the Taurus PT92/PT99 9mm 15-Round Nickel Magazine Today
Don't miss out on the opportunity to upgrade your shooting experience with the Taurus PT92/PT99 9mm 15-Round Nickel Magazine from Galati International. Order now and enjoy the benefits of reliable performance, increased capacity, and enhanced shooting capabilities.
With Galati International's convenient ordering process and reliable shipping, you can expect to receive your new magazine promptly. Take your Taurus PT92 or PT99 to new heights by ordering this magazine today.