Mec-Gar Taurus PT92 PT99 9mm 18 Round Magazine - Black
---
---
---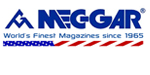 Manufacturer MPN:

Mec-Gar MGPT9218AFC
UPC:
765595516708
Weight:
0.50
pounds
Check Restrictions
---
---
Product Description
Taurus PT92/PT99 18-Round Flush Fit Steel Mag | Mec-Gar Magazine
Taurus PT92/PT99 18-Round Flush Fit Steel Magazine
Introducing the Taurus PT92/PT99 18-round flush fit steel magazine from Mec-Gar. This magazine is designed to provide reliable performance and increased capacity, making it an essential accessory for your Taurus PT92 or PT99 pistol. With its durable steel construction and flush fit design, this magazine offers a seamless shooting experience.
Key Features:
Reliable Performance: Mec-Gar magazines are known for their reliability and consistent feeding, ensuring smooth and uninterrupted shooting sessions.
Increased Capacity: This magazine offers an extended capacity of 18 rounds, allowing you to shoot for longer durations without the need for frequent reloading.
Flush Fit Design: The magazine's flush fit design provides a seamless integration with your Taurus PT92 or PT99 pistol, enhancing its aesthetics and ensuring a comfortable grip.
Durable Steel Construction: Crafted with high-quality steel, this magazine is built to withstand the demands of regular use and provide long-lasting service.
Key Specifications:
Caliber: 9mm
Capacity: 18 rounds
Finish: Black Anti-Friction
Material: Steel
Floorplate Type: Flush Fit
Floorplate Material: Polymer
Floorplate Color: Black
Flush Fit Increased Capacity Over Factory: 3 rounds
Why Choose Mec-Gar:
Mec-Gar is a trusted name in the firearm industry, known for manufacturing high-quality magazines that meet or exceed industry standards. Here's why you should choose Mec-Gar for your Taurus PT92/PT99 magazine needs:
Proven Reliability: Mec-Gar magazines have a proven track record for functioning flawlessly in various firearms. Countless shooters rely on Mec-Gar for their magazine needs.
Precision Engineering: Mec-Gar utilizes advanced manufacturing techniques and rigorous quality control measures to ensure each magazine meets precise specifications, resulting in consistent and reliable performance.
Enhanced Capacity: With the 18-round capacity of this magazine, you can shoot for extended periods without interruptions, maximizing your range time and shooting enjoyment.
Superior Durability: Mec-Gar magazines are built to withstand the rigors of regular use and harsh shooting conditions, providing you with a durable and long-lasting magazine.
Order the Taurus PT92/PT99 18-round flush fit steel magazine from Mec-Gar today and elevate the performance of your Taurus PT92 or PT99 pistol. With its reliable performance, increased capacity, and durable construction, this magazine is a must-have accessory for any firearm enthusiast. Shop now at Galati International!