Mec-Gar Sig Sauer P228 9mm 18 Round Magazine - Black
---
---
---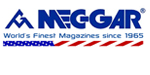 Manufacturer MPN:

Mec-Gar MGP22818AFC
UPC:
765595750302
Weight:
0.50
pounds
Check Restrictions
---
---
Product Description
SIG Sauer P228 9mm 18-Round AFC High-Capacity Mec-Gar Magazine
Introducing the SIG Sauer P228 9mm 18-Round Magazine by Mec-Gar, designed for enhanced firepower and reliability. Crafted with precision and engineered to meet the highest industry standards, this high-capacity magazine is the perfect upgrade for your SIG Sauer P228 pistol.
Key Features:
1. High Capacity: With a generous capacity of 18 rounds, this magazine ensures you have ample firepower at your disposal. Stay prepared and confident during your shooting sessions or self-defense situations.
2. AFC Coating: The Anti-Friction Coating (AFC) applied to this magazine provides smoother feeding and ejection, reducing friction and enhancing overall performance. This coating also helps to resist corrosion and wear, ensuring long-lasting durability.
3. Mec-Gar Reliability: Mec-Gar is renowned for its commitment to quality and reliability. With over five decades of experience, they are trusted by shooters and law enforcement agencies worldwide. Expect flawless feeding and consistent performance with this magazine.
4. Perfect Fit: This magazine is specifically designed for the SIG Sauer P228 9mm pistol, ensuring a precise fit and reliable functionality. Enjoy easy installation and a secure, rattle-free fit for seamless operation.
5. Enhanced Control: The ergonomically designed base plate allows for enhanced grip and control during reloads. Whether you're at the range or in a high-pressure situation, this magazine provides a confident and comfortable shooting experience.
Order the SIG Sauer P228 9mm 18-Round AFC High-Capacity Mec-Gar Magazine today and experience the benefits of increased firepower and reliable performance. Upgrade your SIG Sauer P228 and take your shooting to the next level.
Additional Product Details:
Caliber: 9mm
Magazine Capacity: 18 rounds
Material: Steel
Coating: Black AFC (Anti-Friction Coating)
Floorplate: Extended Black Polymer +3
Manufacturer: Mec-Gar
Compatibility: SIG Sauer P228 and older P229 pistols with flat-sided narrow magazine
Upgrade your SIG Sauer P228 with the AFC High-Capacity 18-Round 9mm Magazine by Mec-Gar, and experience the perfect balance of firepower, reliability, and durability. With advanced features such as the AFC coating and Mec-Gar's trusted craftsmanship, this magazine is designed to enhance your shooting performance. Order now from Galati International and equip yourself with the best for your SIG Sauer P228.