Mec-Gar Sig Sauer P228 9mm 15 Round Magazine - Blued
---
---
---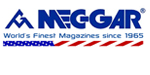 Manufacturer MPN:

Mec-Gar MGP22815B
UPC:
765595440104
Weight:
0.50
pounds
Check Restrictions
---
---
Product Description
Mec-Gar Magazine for Sig Sauer P228 | 9mm | 15-Round Steel Mag | Blue
Features:
Reliable Performance: The Mec-Gar Magazine is engineered to deliver flawless feeding and consistent performance, ensuring reliability when it matters most.
Increased Capacity: With a generous 15-round capacity, this magazine offers extended shooting sessions and reduces the need for frequent reloading.
Durable Steel Construction: Crafted from high-quality steel, the Mec-Gar Magazine is built to withstand rigorous use and provide long-lasting service life.
Precision Fit: Each magazine is manufactured with meticulous attention to detail, ensuring a perfect fit for your Sig Sauer P228 pistol.
Smooth Operation: The magazine's design and follower allow for smooth loading and reliable feeding, enhancing your shooting experience.
Trusted Manufacturer: Mec-Gar is a reputable brand known for producing top-quality firearm magazines, offering unrivaled performance and durability.
Compatibility:
The Mec-Gar Magazine is specifically designed for the Sig Sauer P228 pistol chambered in 9mm. Please verify compatibility with your firearm before making a purchase.
Specifications:
Caliber: 9mm
Capacity: 15 rounds
Material: Steel
Finish: Blue
Floorplate: Flush Fit Black Polymer
Manufacturer: Mec-Gar
Compatibility: Sig Sauer P228
Flush Fit Increased Capacity Over Factory: 2 rounds
Why Choose Mec-Gar?
Mec-Gar is a trusted name in the firearms industry, renowned for manufacturing high-quality magazines. Their commitment to precision engineering, durable materials, and strict quality control ensures that you receive a reliable and efficient product. Choose Mec-Gar for superior performance and uncompromising reliability.
Order Your Blue Mec-Gar Magazine Today
Enhance your shooting experience with the Mec-Gar Magazine designed for the Sig Sauer P228. Enjoy the benefits of increased capacity, reliable performance, and durable construction. Order your blue 15-round steel magazine now and take your shooting to the next level.