Mec-Gar Sig Sauer P228 9mm 10 Round Magazine - Nickel
---
---
---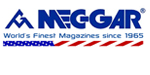 Manufacturer MPN:

Mec-Gar MGP22810N
UPC:
765595114005
Weight:
0.50
pounds
Check Restrictions
---
---
Product Description
SIG Sauer P228 9mm 10-Round Steel Magazine - Nickel | Mec-Gar Magazine
Upgrade Your SIG Sauer P228 with Mec-Gar 10-Round Magazine
Welcome to Galati International, your premier destination for top-quality firearms accessories. Elevate your shooting experience with this high-performance 10-round steel magazine from Mec-Gar. Designed with precision and durability in mind, this magazine provides reliable feeding and optimal capacity for your SIG Sauer P228 9mm pistol.
Key Product Features:
Reliable Performance: Mec-Gar magazines are renowned for their reliability, ensuring smooth and consistent feeding.
Optimal Capacity: With a 10-round capacity, this magazine strikes the perfect balance between ammunition capacity and magazine size. It offers ample rounds for extended shooting sessions without compromising handling or maneuverability.
Durable Steel Construction: Crafted from high-quality steel, this magazine is built to withstand rigorous use and maintain its integrity over time.
Nickel Finish: The sleek nickel finish enhances both the aesthetics and corrosion resistance of the magazine.
Easy Loading: The user-friendly design facilitates quick and hassle-free reloading, ensuring minimal downtime on the range.
Precision Design: Each magazine is manufactured to exacting standards, ensuring proper fitment and compatibility with Sig Sauer P228 handguns.
Compatibility: Flush-fit magazines are typically designed to be compatible with standard magazine wells and magazine pouches, making them easy to use and integrate with existing gear or accessories.
Why Choose Mec-Gar:
Trusted Brand: Mec-Gar is a trusted manufacturer of high-quality magazines with a strong reputation among shooters worldwide.
Exceptional Quality: Mec-Gar magazines undergo stringent quality control measures to deliver superior reliability and performance.
Precision Engineering: Each magazine is meticulously engineered for a perfect fit, ensuring flawless operation in your SIG Sauer P228.
Proven Reliability: Mec-Gar magazines are extensively tested and trusted by law enforcement agencies and military forces.
Upgrade your SIG Sauer P228 with this Mec-Gar 10-round steel magazine. Experience reliable performance, optimal capacity, and superior durability. Shop now to elevate your shooting capabilities!