Mec-Gar 1911 Full-Size 9mm 10 Round Magazine - Black - Anti-Friction
---
---
---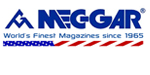 Manufacturer MPN:

Mec-Gar MGCGOV910AFC
UPC:
765595105324
Weight:
0.50
pounds
Check Restrictions
---
---
Product Description
Mec-Gar 1911 9mm 10-Round Magazine with Buttplate - Black
Introducing the Mec-Gar 1911 9mm 10-round magazine with Buttplate, the perfect accessory for your 1911 pistol. Crafted with precision and designed for uncompromising reliability, this black magazine is engineered to enhance your shooting experience. With its increased capacity, you'll be able to spend more time on the range and less time reloading.
Key Features:
1. Reliable Performance: The Mec-Gar 1911 9mm 10-round magazine guarantees consistent feeding and flawless operation, ensuring your pistol performs at its best.
2. Enhanced Capacity: With a 10-round capacity, this magazine allows you to extend your shooting sessions without frequent reloads, maximizing your range time.
3. Durable Construction: Crafted from high-quality materials, this magazine is built to withstand rigorous use and offers long-lasting durability.
4. Ergonomic Buttplate: The included black Buttplate provides added comfort and grip, enhancing your shooting control and reducing fatigue.
5. Easy to Install: Designed for hassle-free installation, this magazine seamlessly integrates with your 1911 pistol, allowing for quick and convenient setup.
Mec-Gar is a trusted name in the firearm industry, renowned for producing high-quality magazines. With decades of experience, Mec-Gar has earned a reputation for reliability, durability, and innovation. When it comes to upgrading your 1911 pistol, choose Mec-Gar for unmatched performance and peace of mind.
Specifications:
Caliber: 9mm
Capacity: 10 rounds
Finish: Black Anti-Friction
Material: Steel
Floorplate Type: Match
Floorplate Material: Polymer
Floorplate Color: Black
Fits: 1911 Full Size
Upgrade your 1911 pistol with the Mec-Gar 1911 9mm 10-round magazine with Buttplate in black. Experience enhanced performance, increased capacity, and improved control. Order now from Galati International and take your shooting to the next level.