Mec-Gar 1911 Full-Size 9mm 9 Round Magazine - Nickel
---
---
---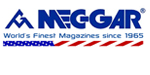 Manufacturer MPN:

Mec-Gar MGCGOV9LN
UPC:
765595105300
Weight:
0.50
pounds
Check Restrictions
---
---
Product Description
1911 Government Commander 9mm 9-Round Magazine - Nickel | Mec-Gar
Introducing the 1911 Government Commander 9mm 9-round magazine in a sleek nickel-plated finish from Mec-Gar. Designed to enhance your shooting experience, this magazine offers a reliable feeding system and increased capacity for your 1911 Government Commander pistol. With its durable construction and precision engineering, this magazine ensures smooth and consistent performance every time you pull the trigger.
Key Features:
Increased capacity: This 9-round magazine provides an extended ammunition capacity, allowing you to shoot more rounds without frequent reloading.
Reliable feeding: Mec-Gar magazines are known for their reliable feeding system, minimizing malfunctions, and ensuring smooth operation.
Nickel-plated finish: The nickel plating not only adds an attractive aesthetic to your firearm but also provides enhanced durability and corrosion resistance.
Precision engineering: Mec-Gar is renowned for their precision engineering, ensuring tight tolerances and optimal fitment for your 1911 Government Commander.
Easy to load: The magazine features a user-friendly design that allows for quick and hassle-free loading, saving you valuable time on the range.
Specifications:
Compatibility: Designed specifically for 1911 Government Commander models chambered in 9mm.
Capacity: This magazine holds up to 9 rounds of 9mm ammunition.
Material: Constructed from high-quality steel to ensure longevity and performance.
Finish: Nickel-plated for added durability and an attractive appearance.
Brand: Mec-Gar, a trusted name in magazine manufacturing.
Floorplate: Flush Fit Nickel-plated Steel
We have been advised by customers, that this will also fit the following, but we cannot guarantee this information: RIA TAC Ultra CS 9MM, .38 Super Kimber Pro Carry II, Llama 9mm full size frame, ATI FX-9 1911 9mm, Springfield Range Officer, Citadel 1911 9mm, Ruger SR-1911, Taurus M1911 9mm, Armscor 9mm M1911A1 FS-Tactical.
Buy the 1911 Government Commander 9mm 9-round magazine in nickel finish from Galati International today and experience improved reliability and increased capacity for your 1911 Government Commander pistol. With Mec-Gar's reputation for excellence and Galati International's competitive pricing, you can trust that you're getting the best value for your money.