PMAG SR25 M110 Pattern Rifles 7.62x51 20 Round Magazine Gen M3 - Black - Magpul
---
---
---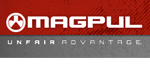 Manufacturer MPN:

Magpul MAG291
UPC:
873750008509
Weight:
0.50
pounds
Check Restrictions
---
---
Product Description
The 7.62x51 NATO (.308 Winchester) PMAG 20 LR/SR GEN M3 is a lightweight, cost effective, high reliability magazine for SR25/M110 pattern rifles featuring true 20-round capacity, constant-curve body, anti-tilt follower, and snap on Impact/Dust Cover. Designed specifically for military-issue MK11/M110 rifles and mil-spec ammunition (including M118LR), the PMAG 20LR/SR is less than half the weight of standard issue steel magazines and maintains a service life round count approximately equal to the rifle barrel itself. Made in U.S.A.
The low-profile ribs and aggressive front and rear texture give positive control of the GEN M3 in all environments. The paint pen dot matrix at the bottom panel of the body allows easy marking by the end user for identification. This easy to disassemble flared floorplate aids extraction and handling of the magazine while providing improved drop protection, better compatibility with tight double and triple magazine pouches. The pop-off impact/dust cover can be used to minimize debris intrusion and protect against potential damage to the top cartridge during storage or transit. It's simple, tool-less disassembly makes for easy maintenance and cleaning.
Optimized for use with 7.62x51 NATO (.308 Winchester) ammunition with an overall cartridge length less than 2.820", including M118LR. It has a next-generation impact and crush resistant polymer construction and constant-curve internal geometry for smooth feeding. The anti-tilt, self-lubricating follower increases reliability. The spring is constructed from high-quality stainless-steel for corrosion resistance.
Caliber: 7.62 x 51 / .308 Win
Capacity: 20 rounds
Finish: Black
Material: Polymer
Platform: AR10, M110, SR25
Fits: Armalite AR-10A, Colt LE901-16S, CORE Rifle Systems CORE30, JP Enterprises LRP-07, KAC SR25, LaRue OBR, Les Baer .308, LMT .308 MWS, LWRCI REPR, Mega Arms MATEN, POF P-308, Ruger SR-762, S&W M&P10, SIG716, Noveske Gen III N6, Ruger Precision Rifle, and others
NOTE: Compatible with older model Bushmaster .308 ORC, Remington R-25, and DPMS LR308 rifles, but not optimized for bolt lock functionality with newer models based on the DPMS GII design.
To accommodate longer than SAAMI-spec match ammunition, this magazine may not drop free from all makes of lower receivers.
**NOT compatible with Armalite AR-10B, Springfield Armory M1A, Rock River Arms LAR8, FN SCAR 17S, PTR-91, HK417 or any other rifles that utilize M14, FN FAL, or HK 91/G3 patterned magazines