PMAG 10 SR25 M110 Pattern Rifles 7.62x51 10 Round Magazine Gen M3 - Black - Magpul
---
---
---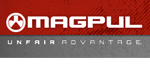 Manufacturer MPN:

Magpul MAG290
UPC:
873750008493
Weight:
0.50
pounds
Check Restrictions
---
---
Product Description
PMAG 10 LR/SR Gen M3
Made in USA
Caliber: 7.62x51mm / .308 Winchester
Platform: AR10, M110, SR25
Capacity: 10 rounds
Weight: 3.8 oz/
Length, Max: 4.1"
Compatibility: Armalite AR-10A, Colt LE901-16S, CORE Rifle Systems CORE30, JP Enterprises LRP-07, KAC SR25, LaRue OBR, Les Baer .308, LMT .308 MWS, LWRCI REPR, Mega Arms MATEN, Noveske Gen III N6, POF P-308, Ruger SR-762, Ruger Precision Rifle, S&W M&P10, SIG716, others.
Note: Compatible with older model Bushmaster .308 ORC, Remington R-25, and DPMS LR308 rifles, but not optimized for bolt lock functionality with never models based on the DPMS GII design.
NOT compatible with Armalite AR-10B, Springfield Armory M1A, Rock River Arms LAR8, FN SCAR 17S, PTR-91, HK417, or any other rifles that utilize M14, FN FAL, or HK 91/G3 patterned magazines.
Also, to accommodate longer than SAAMI-spec match ammunition, this magazine may not drop free from all makes of lower receivers.
Optimized for use with 7.62x51 M118LR or other .308 Winchester match ammunition with a max OAL of 2.830"
Features:
10-Round Reliability
Engineered to Feed
Optimized for use with 7.62x51 NATO (.308 Winchester) ammunition
True 10-round capacity that does not require limiters, pins, rivets, etc.
Next-generation impact and crush resistant polymer construction
Constant-curve internal geometry for smooth feeding
Anti-tilt, self-lubricating follower for increased reliability
High-quality stainless-steel spring for corrosion resistance
Flared floorplate aids magazine handling and disassembly yet is slim enough for use with many pouches
Multi-use Impact/Dust Cover minimizes debris intrusion and protects cartridges from potential damage during storage and transit
The 7.62x51 NATO (.308 Winchester) PMAG 10 LR/SR GEN M3 brings GEN M3 technology to the smallest possible magazine size. It features true 10-round capability and includes a constant-curve body, a high-quality stainless-steel spring, a self-lubricating anti-tilt follower, and a snap on impact/dust cover.
The easy-to-disassemble flared floorplate aids extraction and handling of the magazine while providing improved drop protection. An included pop-off impact / dust cover can be used to minimize debris intrusion and protect against potential damage to the top cartridge during storage and transit. Its simple, tool-less disassembly makes for easy cleaning and maintenance.
Ideal for hunting applications, depending on local hunting laws, and also for states where overall capacity is limited. Perfect for use with a bipod or when shooting off of a pack.