PMAG AR-10A .308 DPMS 7.62x51 10 Round Magazine Gen M3 - Black - Magpul
---
---
---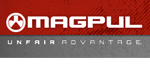 Manufacturer MPN:

Magpul MAG290
UPC:
873750008493
Weight:
0.50
pounds
Check Restrictions
---
---
Product Description
The 7.62x51 NATO (.308 Winchester) PMAG 10 LR/SR GEN M3 brings GEN M3 technology to the smallest possible magazine size. Ideal for hunting applications, depending on local hunting laws, and also for states where overall capacity is limited. Perfect for use with a bipod or when shooting off of a pack.
Commercial rifle compatibility includes the new Armalite AR-10A, Bushmaster .308 ORC, Colt LE901-16S, CORE Rifle Systems CORE30, DPMS, LR308, JP Enterprises LRP-07, KAC SR25, LaRue OBR, Les Baer .308, LMT .308 MWS, LWRCI REPR, Mega Arms MATEN, POF P-308, Remington R-25, Ruger SR-762, S&W M&P10, SIG716, and others
NOTE: NOT compatible with Armalite AR-10B, Noveske N6, Springfield Armory M1A, Rock River Arms LAR8, FN SCAR 17S, PTR-91, HK417 or any other rifles that utilize M14, FN FAL, or HK 91/G3 patterned magazines
Made in U.S.A.
Features:
Optimized for use with 7.62x51 NATO (.308 Winchester) ammunition
True 10-round capacity that does not require limiters, pins, rivets, etc.
Next-generation impact and crush resistant polymer construction
Constant-curve internal geometry for smooth feeding
Anti-tilt, self-lubricating follower for increased reliability
High-quality stainless steel spring for corrosion resistance
Flared floorplate aids magazine handling and disassembly yet is slim enough for use with many pouches
Multi-use Impact/Dust Cover minimizes debris intrusion and protects cartridges from potential damage during storage and transit