Mec-Gar Browning Hi-Power .40 Cal. 10 Round Magazine - Nickel
---
---
---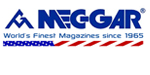 Manufacturer MPN:

Mec-Gar MGBR4010N
UPC:
765595103009
Weight:
0.50
pounds
Check Restrictions
---
---
Product Description
Browning Hi-Power .40 S&W 10-Round Steel Magazine | Nickel | Mec-Gar Magazine
Boost the performance and reliability of your Browning Hi-Power pistol with the Mec-Gar .40 S&W 10-round steel magazine in a stylish nickel finish. Designed for reliability and durability, this magazine is a must-have for any discerning firearm enthusiast. Read on to discover why the Mec-Gar magazine is the perfect upgrade for your Browning Hi-Power.
The Browning Hi-Power .40 S&W 10-round steel magazine by Mec-Gar is engineered to deliver superior performance and exceptional reliability. Crafted with precision using durable steel construction, this magazine is built to withstand rigorous use and provide consistent feeding. The nickel finish not only enhances its aesthetic appeal but also provides added corrosion resistance, ensuring long-lasting durability.
Featuring a 10-round capacity, this Mec-Gar magazine is suitable for various applications, including self-defense, target shooting, and competition shooting. It offers enough rounds to handle most scenarios while remaining compliant with capacity restrictions, making it a versatile choice for different shooting purposes.
Mec-Gar has a renowned reputation for producing magazines that meet or exceed the specifications of the original equipment manufacturers (OEMs). Countless shooters trust Mec-Gar for their reliability, precision, and consistent performance. By choosing this Mec-Gar magazine, you can have confidence in its flawless operation and functionality, ensuring peace of mind during critical moments.
Specifications:
Caliber: .40 Cal.
Capacity: 10 rounds
Finish: Nickel
Manufacturer: Mec-Gar
Floorplate Type: Flush Fit
Floorplate Material: Nickel-plated Steel
Fits: Browning Hi-Power
Key Features:
Durable steel construction for long-lasting reliability
Nickel finish for enhanced corrosion resistance and aesthetic appeal
10-round capacity for versatile applications
Manufactured by Mec-Gar, a trusted and respected magazine manufacturer
Designed to meet or exceed OEM specifications