Mec-Gar Beretta 92 M9 Series 9mm 15 Round Magazine - Nickel
---
---
---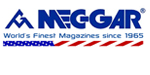 Manufacturer MPN:

Mec-Gar MGPB9215N
UPC:
765595112155
Weight:
1.00
pounds
Check Restrictions
---
---
Product Description
Beretta 92FS/M9 9mm 15-Round Nickel Mec-Gar Magazine

Improve Your Beretta 92FS/M9 Performance with the 15-Round Nickel Mec-Gar Magazine Upgrade your Beretta 92FS/M9 with the Beretta 92FS/M9 9mm 15-round nickel Mec-Gar magazine, designed for optimal performance and reliability. This high-quality magazine is manufactured by Mec-Gar, renowned for their precision craftsmanship and attention to detail.
Key Features:
Caliber: 9mm
Capacity: 15 rounds
Finish: Nickel
Material: Steel
Floorplate Type: Flush Fit
Floorplate Material: Polymer
Floorplate Color: Black
Fits: Beretta 92 and M9 Series of Pistols: 92FS, 92G, 92X, and M9A1
Will NOT fit Beretta Storm or Beretta 92s Pistols with the "Heel" magazine release-Before 1980.
Additional Information:

Capacity:

With a generous 15-round capacity, this magazine ensures you have ample ammunition at your disposal during shooting sessions, competitions, or self-defense scenarios.

Nickel Plating:

The magazine features a durable nickel plating that not only enhances its visual appeal but also provides excellent corrosion resistance and smooth feeding.

Precision Construction:

Mec-Gar magazines are known for their exceptional build quality. Crafted with precision and strict tolerances, this magazine offers reliable feeding and consistent performance.

Compatible with Beretta 92FS/M9:

Designed specifically for the Beretta 92FS/M9 pistols, this magazine seamlessly fits and functions within your firearm, ensuring a perfect match.

Easy Loading:

The magazine is designed for convenient and hassle-free loading, allowing you to quickly reload and get back to shooting without any interruptions.
Upgrade your Beretta 92FS/M9 with the reliable and durable Beretta 92FS/M9 9mm 15-round nickel Mec-Gar magazine. Order now from Galati International and enhance your shooting experience with increased capacity and dependable performance.