Mec-Gar Beretta 92 M9 Series 9mm 15 Round Magazine - Blued
---
---
---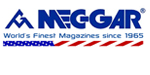 Manufacturer MPN:

Mec-Gar MGPB9215B
UPC:
765595440012
Weight:
0.50
pounds
Check Restrictions
---
---
Product Description
Beretta 92 9mm Luger 15-Round Steel Magazine
Upgrade your Beretta 92 with the Mec-Gar 15-round steel magazine. Engineered for durability and reliability, this high-quality magazine is designed to enhance your shooting experience. With a 15-round capacity, it allows for more rounds before reloading, giving you an advantage in competitions or self-defense situations.
Product Specifications:
Caliber: 9mm Luger
Magazine Capacity: 15 rounds
Material: Steel
Color: Blue
Manufacturer: Mec-Gar
Floorplate Type: Flush Fit
Floorplate Material: Polymer
Floorplate Color: Black
Fits: Beretta 92 and M9 Series of Pistols: 92FS, 92G, 92X, and M9A1
Will NOT fit Beretta Storm or Beretta 92s Pistols with the "Heel" magazine release-Before 1980.
Key Features:
Capacity:

This Beretta 92 magazine offers a generous 15-round capacity, providing you with more shots before having to reload.

Durability:

Made from durable steel, this magazine is built to withstand the rigors of frequent use and ensure long-lasting performance.

Reliability:

Mec-Gar is known for producing reliable magazines that feed smoothly and consistently, minimizing the risk of malfunctions.

Compatibility:

Specifically designed for the Beretta 92 in 9mm Luger, this magazine is guaranteed to fit and function seamlessly with your pistol.

Easy to Load:

The user-friendly design of this magazine makes it easy to load rounds quickly and efficiently

Trusted Brand:

Mec-Gar is a renowned manufacturer of firearm magazines, trusted by shooters worldwide for their quality and reliability.

Increased Capacity:

With a 15-round capacity, this magazine offers you more shots between reloads, making it ideal for range sessions, competitions, or self-defense scenarios.

Enhanced Performance:

The reliable feeding and smooth operation of this magazine contribute to improved performance, ensuring a seamless shooting experience.

Perfect Fit:

Designed specifically for the Beretta 92, this magazine fits snugly and functions flawlessly with your pistol, maintaining its original performance.

Durable Construction

: Crafted from sturdy steel, this magazine is built to withstand the demands of rigorous shooting activities while maintaining its structural integrity.
Order now and equip your Beretta 92 with the reliable Mec-Gar 15-round steel magazine. Benefit from its increased capacity, durability, and smooth feeding for an enhanced shooting experience. At Galati International, we offer competitive pricing and fast shipping to ensure your satisfaction. Upgrade your Beretta 92 today!