Mec-Gar Beretta 92 M9 Series 9mm 18 Round Magazine - Black
---
---
---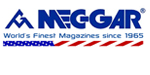 Manufacturer MPN:

Mec-Gar MGPB9218AFC
UPC:
765595510005
Weight:
0.50
pounds
Check Restrictions
---
---
Product Description
Beretta 92 9mm with Base Pad - Mec-Gar Magazine
Enhance the performance of your Beretta 92 with the Mec-Gar 18-round steel magazine with a convenient base pad. Designed to fit and function flawlessly with your Beretta 92, this magazine is built to meet the highest standards of reliability and durability.
Featuring a robust steel construction, this magazine offers increased ammunition capacity, allowing you to stay in the action for longer without the need for frequent reloads. The base pad adds an extra layer of convenience, providing a comfortable grip and easier handling during magazine changes.
Mec-Gar is a trusted name in the firearm industry, known for producing magazines that consistently deliver exceptional performance. With their attention to detail and precision manufacturing, you can trust Mec-Gar to provide you with a reliable magazine that meets your shooting needs.
At Galati International, we offer a wide selection of firearm accessories, and the Beretta 92 9mm magazine with a base pad by Mec-Gar is no exception. Browse our collection and take advantage of our competitive prices to enhance your shooting experience.
Key Specifications:
Caliber: 9mm

Capacity: 18 rounds

Finish: Black

Material: Steel

Floorplate Type: Flush Fit

Floorplate Material: Polymer

Floorplate Color: Black

Fits: Beretta 92 and M9 Series of Pistols: 92FS, 92G, 92X, and M9A1

Will NOT fit Beretta Storm or Beretta 92s Pistols with the "Heel" magazine release-Before 1980
We have been advised by customers that this will also fit the following, but we cannot guarantee this information: M9A3, Wilson Combat 92G Tactical, CX4 Storm carbine.
Key Features:
1. Reliable Performance: The Mec-Gar 18-round steel magazine is designed to ensure reliable feeding and smooth operation, providing you with confidence on the range or in competition.
2. Increased Ammunition Capacity: With an 18-round capacity, this magazine allows you to shoot for longer periods without needing to reload, improving your overall shooting experience.
3. Convenient Base Pad: The base pad on this magazine offers improved grip and easier handling, making magazine changes faster and more efficient.
4. High-Quality Construction: Mec-Gar magazines are constructed with durable steel and undergo rigorous quality control measures to ensure longevity and performance.
5. Perfect Fit for Beretta 92: This magazine is specifically designed to fit and function flawlessly with the Beretta 92, ensuring compatibility and optimal performance.
Order your Beretta 92 9mm with Base Pad | 18-Round Steel Magazine by Mec-Gar from Galati International today and experience the reliability and convenience this magazine provides. Upgrade your Beretta 92 and elevate your shooting game.
Galati International is a trusted online retailer offering a wide range of firearms, accessories, and shooting supplies. Browse our selection today to find the perfect products for your shooting needs. Contact our knowledgeable team if you have any questions or need assistance with your order.