Beretta 92 9mm with Base Pad - 18 Round Steel Mag - Mec-Gar Magazine
---
---
---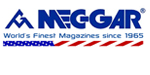 Manufacturer MPN:

Mec-Gar MGPB9218AFC
UPC:
765595510005
Weight:
0.50
pounds
Check Restrictions
---
---
Product Description
MEC-GAR is proud to introduce its new and unique flush-fit M9 18rd 9mm magazine. Available in Black only.
The new design of the magazine housing and magazine components, together with some major improvements of the surface finish and dry lubricant process offer far superior performance even in difficult operational environments. A perfected staggered column configuration of the magazine, precisely formed along with a redesigned follower and spring, better supports and orientates the cartridges towards the feed ramp for the most reliable feeding. The proper positioning of the guide ribs with an intermediate flat surface cut off allows for easier transition of the ammunition and prevents any damage to the cartridge case. "Optimum" is easy to be loaded and unloaded. The follower, spring and inner base are linked together as one unit for easy disassembly and reassembly in the field. It features a removable synthetic butt-plate injected from a high impact modified, lubricated nylon, resulting in superior toughness to withstand the most severe drop test. This magazine will not fit the Storm.
We have been advised by customers, that this will also fit the following, but we cannot guarantee this information: M9A3, Wilson Combat 92G Tactical, CX4 Storm carbine.
Mec-Gar is proud to be the Original Equipment Manufacturer of magazines to most of the prominent firearm manufacturers for the last 40 years including AMT - Armscor - Astra - Beretta Bernadelli - FN Browning - BUL - Charles Daly - Colt - CZ - IMI - Kel-Tec - Kimber - Llama - North American Arms - Remington - Sigarms - Smith & Wesson - Springfield Armory - STI - Standard Arms - Star - Steyr - Tanfoglio - Taurus - Walther