Mec-Gar Beretta 84 Cheetah .380 ACP 13 Round Magazine - Blued
---
---
---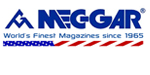 Manufacturer MPN:

Mec-Gar MGPB8413B
UPC:
765595440265
Weight:
0.50
pounds
Check Restrictions
---
---
Product Description
Beretta 84 Cheetah .380 ACP 13-Round Steel Magazine
Upgrade your Beretta 84 Cheetah with the Mec-Gar 13-round steel magazine, designed to elevate your shooting experience. Engineered for reliability and performance, this magazine is a must-have accessory for any Beretta 84 Cheetah owner.
Featuring a generous capacity of 13 rounds, this steel magazine offers extended firepower, ensuring you have enough ammunition at your disposal. Whether you're practicing at the range or relying on your Beretta for self-defense, this magazine delivers consistent and reliable feeding.
Crafted with Mec-Gar's renowned precision and quality, this magazine is built to withstand the rigors of regular use. Constructed from durable steel, it provides exceptional longevity and resistance to wear and tear. The smooth feeding and reliable operation ensure seamless shooting sessions.
Specifically designed for the Beretta 84 Cheetah, this Mec-Gar magazine guarantees a perfect fit and optimal functionality. The magazine's compatibility with your handgun allows for quick and hassle-free reloads, so you can stay focused on your shooting activities.
Order your Beretta 84 Cheetah .380 ACP 13-Round Steel Magazine from Galati International today. We offer fast shipping and a hassle-free shopping experience. Elevate your shooting performance with Mec-Gar's superior craftsmanship and reliable magazines. Place your order now!
Key Features:
Caliber: .380 ACP
Capacity: 13 rounds
Material: Durable steel construction
Finish: Blued
Floorplate: Flush Fit Black Polymer
Reliable feeding and performance
Designed specifically for the Beretta 84 Cheetah,

will NOT FIT Beretta 84F or Browning BDA

Manufactured by Mec-Gar, a trusted name in firearm magazines

We have been advised by customers that this will also fit the following, but we cannot guarantee this information: Girsan MC14, ATI-MS380