Mec-Gar Beretta 84 Cheetah .380 ACP 13 Round Magazine - Nickel
---
---
---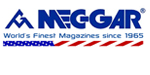 Manufacturer MPN:

Mec-Gar MGPB8413N
UPC:
765595440609
Weight:
0.50
pounds
Check Restrictions
---
---
Product Description
Mec-Gar Magazine for Beretta 84 Cheetah .380 ACP
Upgrade your Beretta 84 Cheetah .380 ACP with the Mec-Gar Magazine, designed for exceptional reliability and performance. This nickel-plated magazine boasts a capacity of 13 rounds, providing extended firepower without compromising functionality.
Key Features:
Designed specifically for the Beretta 84 Cheetah .380 ACP
Increased capacity with a 13-round capacity
Nickel-plated finish for enhanced durability and corrosion resistance
Ensures smooth feeding and reliable operation
Manufactured by Mec-Gar, a trusted name in firearm accessories
The Mec-Gar Magazine is a top choice for Beretta 84 Cheetah owners looking to enhance their firearm's performance. With an increased capacity of 13 rounds, you'll have more rounds at your disposal before needing to reload. The nickel-plated finish not only adds an appealing aesthetic but also provides additional durability and resistance against corrosion.
Upgrade your Beretta 84 Cheetah .380 ACP with the Mec-Gar Magazine and experience improved functionality and extended shooting sessions. Trust Galati International, a leading provider of firearm accessories, to deliver top-quality products for your shooting needs.
Product Specifications:
Compatibility: Beretta 84 Cheetah .380 ACP
Capacity: 13 rounds
Finish: Nickel-plated
Manufacturer: Mec-Gar
Floorplate: Flush Fit Black Polymer

Will NOT FIT Beretta 84F or Browning BDA
We have been advised by customers that this will also fit the following, but we cannot guarantee this information: Girsan MC14, ATI-MS380.
Order the Mec-Gar Magazine for your Beretta 84 Cheetah .380 ACP from Galati International and enjoy enhanced firepower and reliability. With our secure online ordering and fast shipping, we ensure a seamless purchasing experience for all your firearm accessory needs.