Mec-Gar 1911 Full-Size .45 ACP 10 Round Magazine - Nickel
---
---
---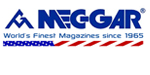 Manufacturer MPN:

Mec-Gar MGCG4510N
UPC:
765595112902
Weight:
1.00
pounds
Check Restrictions
---
---
Product Description
Mec-Gar Magazine for 1911 Government Commander .45 - 10 Round (Nickel)
Specifications:

Caliber: .45 ACP

Capacity: 10 rounds

Finish: Nickel

Material: Steel

Floorplate Type: Extended

Floorplate Material: Steel

Floorplate Color: Nickel

Fits: 1911 Full Size Firearms: Commander and Government, Colt, Kimber, Springfield, S&W, Sig GSR and other 1911 style manufactured pistols
NOT compatible with magazine guides on Pistols
We have been advised by customers, that this will also fit the following, but we cannot guarantee this information: Remington R1 45 auto, Ruger 1911, Kimber SuperMatch II, RIA 1911, Regent R100, Wilson Combat and Nighthawk Custom 1911, Kimber TLE and Charles Daly 1911, Citadel, Springfield, and Remington.
Upgrade your 1911 Government Commander .45 with the Mec-Gar Magazine, designed to deliver exceptional performance and reliability. This 10-round magazine is constructed with precision using durable materials, ensuring smooth feeding and flawless operation.
The nickel-plated finish not only adds a touch of elegance to your firearm but also provides enhanced corrosion resistance. With an increased capacity of 10 rounds, you'll have more shots available before needing to reload, making it ideal for both competitive shooting and self-defense situations.
Mec-Gar has a long-standing reputation for manufacturing magazines that meet the highest standards of quality and reliability. Each magazine undergoes rigorous testing to ensure flawless functionality and consistent performance. Rest assured that you're investing in a product trusted by shooters worldwide.
Order your Mec-Gar Magazine for 1911 Government Commander .45 from Galati International today and experience the difference it can make in your shooting experience. Don't settle for less when it comes to your firearm accessories. We offer competitive prices and fast shipping to ensure your satisfaction.
Key Features:
Designed for 1911 Government Commander .45
10-round capacity for extended shooting sessions
Nickel-plated finish for added durability and corrosion resistance
Reliable feeding and flawless operation

Manufactured by Mec-Gar, a trusted name in firearm accessories