1911 .45 ACP 8 Round Flush Fit Mag with 2nd Amendment Engraving - Mecgar
---
---
---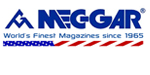 Manufacturer MPN:

Mec-Gar MGCG45082A
UPC:
765595103757
Weight:
0.50
pounds
Check Restrictions
---
---
Product Description
Caliber .45, Increased capacity of 8-rounds. Features the text of the US Consitution 2nd Amendment laser engraved on the magazine.
Carbon Steel tube, heat-treated for strength. Internal components are linked together to offer easy disassembly and reassembly. Lubricated nylon polymer follower with metal insert where the slide stop activates properly aligns all types of ammunition for the most reliable feeding. Spring is manufactured from from higher tensile music wire with a drawn phosphate coating for easier coiling properties and longer service life. Redesigned high impact polymer removable butt-plate is tapered to to fit funneled mag wells.
Per manufacturer - compatible with 1911 Commander and Government, & Para Expert Carry.
We have been advised by customers, that this will also fit the following, but we cannot guarantee this information: 1911 Tisas, Ruger SR 1911, Springfield, Kimber, or Christensen, RIA 1911, Sig Sauer SS 1911, S&W 1911, Magnum Research 1911.
Mec-Gar is proud to be the Original Equipment Manufacturer of magazines to most of the prominent firearm manufacturers for the last 40 years including AMT - Armscor - Astra - Beretta Bernadelli - FN Browning - BUL - Charles Daly - Colt - CZ - IMI - Kel-Tec - Kimber - Llama - North American Arms - Remington - Sigarms - Smith & Wesson - Springfield Armory - STI - Standard Arms - Star - Steyr - Tanfoglio - Taurus - Walther