Mec-Gar 1911 Full-Size .40 Cal. 8 Round Magazine - Nickel
---
---
---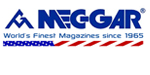 Manufacturer MPN:

Mec-Gar MGCGOV40N
UPC:
765595104709
Weight:
0.50
pounds
Check Restrictions
---
---
Product Description
1911 .40 SW 8-Round Standard Steel Magazine
Reliable and Durable Nickel Finish by Mec-Gar Magazine
Welcome to Galati International, your trusted destination for premium firearm accessories. We proudly present the 1911 .40 SW 8-round standard steel magazine in nickel finish, designed and manufactured by Mec-Gar Magazine. Experience unmatched performance and reliability for your 1911 pistol with this high-quality magazine.
Key Features:
Compatibility: Specifically designed for 1911 pistols chambered in .40 SW.
Capacity: Offers a generous 8-round capacity, allowing for extended shooting sessions without frequent reloads.
Construction: Crafted from durable steel to withstand the rigors of regular use and provide long-lasting performance.
Finish: The nickel finish adds an attractive aesthetic touch to your 1911 pistol, while also offering enhanced corrosion resistance.
Manufacturer: Mec-Gar Magazine, renowned for their precision and commitment to producing reliable firearm magazines.
Floorplate: made from nickel-plated steel, ensuring long-lasting magazine usage.
We have been advised by customers, that this will also fit the following, but we cannot guarantee this information: Kimber CDP 5" (40 S&W), and Sig Nitemare 5" (357 Sig), Dan Wesson, Llama.
Why Choose the 1911 .40 SW 8-Round Standard Steel Magazine:
1. Reliability: Trust in Mec-Gar Magazine's proven track record of manufacturing reliable magazines that feed flawlessly and ensure consistent performance.
2. Durability: The steel construction of this magazine guarantees its ability to withstand the demands of rigorous shooting sessions, providing exceptional longevity.
3. Enhanced Shooting Experience: With an 8-round capacity, you'll spend less time reloading and more time focusing on your target.
4. Corrosion Resistance: The nickel finish not only adds an appealing look to your firearm but also offers protection against rust and corrosion, ensuring your magazine stays in optimal condition.
5. Perfect Fit: Designed specifically for 1911 pistols chambered in .40 SW, this magazine ensures a precise fit and proper functionality with your firearm.
Using the 1911 .40 SW 8-round standard steel magazine is simple and straightforward. Follow your firearm's manufacturer instructions for magazine installation and removal. Ensure proper cleaning and maintenance for optimal performance and longevity.
Upgrade your 1911 pistol with the 1911 .40 SW 8-round standard steel magazine from Mec-Gar Magazine. Enjoy a reliable and durable magazine that enhances your shooting experience. Place your order today at Galati International and take your shooting to the next level!