Mec-Gar 1911 Full-Size .40 Cal. 8 Round Magazine - Blued
---
---
---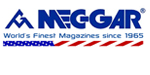 Manufacturer MPN:

Mec-Gar MGCGOV40B
UPC:
765595104600
Weight:
0.50
pounds
Check Restrictions
---
---
Product Description
Mec-Gar 1911 .40 SW 8-Round Standard Magazine (Blue) | Galati International
Introducing the Mec-Gar 1911 .40 SW 8-Round Standard Magazine, the perfect accessory for your 1911 pistol. This high-quality magazine is designed to deliver reliable performance, ensuring you never miss a shot during critical moments.
Key Features:
Caliber: .40 SW
Capacity: 8 rounds
Color: Blue
Material: Steel
Floorplate: Flush Fit Blued Steel
Compatibility: Fits most standard 1911 pistols
Reliability: Engineered by Mec-Gar, a trusted name in firearm accessories
We have been advised by customers, that this will also fit the following, but we cannot guarantee this information: Kimber CDP 5" (40 S&W), and Sig Nitemare 5" (357 Sig), Dan Wesson, Llama.
Benefits:
Enhanced Shooting Experience: With an 8-round capacity, you can enjoy extended shooting sessions without frequent reloading, allowing for uninterrupted focus on your target.
Durable Construction: The magazine is built to withstand rigorous use, made from high-quality materials that ensure longevity and reliability.
Ease of Use: The user-friendly design facilitates smooth and effortless magazine changes, ideal for both seasoned shooters and beginners.
Compact and Lightweight: The magazine's compact size and lightweight construction ensure it won't weigh you down during long shooting sessions or carrying it as a spare.
The Mec-Gar 1911 .40 SW 8-Round Standard Magazine is a reliable and high-performance accessory for your 1911 pistol. With its durable construction, ease of use, and extended capacity, this magazine will undoubtedly enhance your shooting experience. Order yours today from Galati International and take your shooting to the next level!