Mec-Gar 1911 Full-Size .38 Super 9 Round Magazine - Nickel
---
---
---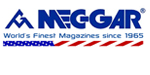 Manufacturer MPN:

Mec-Gar MGCGOV38N
UPC:
765595105607
Weight:
0.50
pounds
Check Restrictions
---
---
Product Description
Mec-Gar Magazine for 1911 .38 Super - 9 Round Capacity - Nickel Finish
Enhance the performance of your 1911 .38 Super pistol with the Mec-Gar Magazine. This magazine is specifically designed to provide reliable feeding and smooth operation for your firearm. With a 9-round capacity, it ensures you have an ample supply of ammunition for various shooting scenarios.
Crafted from durable standard steel, the Mec-Gar Magazine is built to withstand the rigors of frequent use and provide long-lasting reliability. The sleek nickel finish not only adds an aesthetic appeal to your firearm but also offers excellent corrosion resistance.
Key Features:
Compatible with 1911 .38 Super pistols
Caliber: .38 Super
Capacity: 9 rounds
Floorplate: Flush Fit Nickel-plated Steel
Reliable feeding for uninterrupted shooting sessions
Durable standard steel construction
Nickel finish for enhanced aesthetics and corrosion resistance
Fits: 1911 Full Size
We have been advised by customers that this will also fit the following, but we cannot guarantee this information: Rock Island 1911, Colt 38 Super series 80, Kimber, Rock island 22 tcm, PT1911 38 Super.
At Galati International, we take pride in offering high-quality firearm accessories, and the Mec-Gar Magazine is no exception. Upgrade your 1911 .38 Super pistol today and experience improved functionality and increased magazine capacity. Order now and enjoy reliable performance on the range or in self-defense situations.