Mec-Gar 1911 Full-Size 10mm 8 Round Magazine - Nickel
---
---
---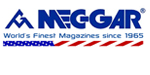 Manufacturer MPN:

Mec-Gar MGCGOV10N
UPC:
765595105003
Weight:
0.50
pounds
Check Restrictions
---
---
Product Description
Mec-Gar 1911 10mm 8-Round Standard Magazine - Nickel

Enhance your 1911 10mm pistol's performance with the Mec-Gar 8-round standard magazine in nickel finish. Crafted with precision and designed for durability, this magazine offers reliable feeding and increased firepower. It is specifically designed for use with 10mm caliber handguns, ensuring a perfect fit and optimal functionality.
Key Features:
Capacity: 8 rounds
Caliber: 10mm
Finish: Nickel
Floorplate: Flush Fit Nickel-plated Steel
Fits: 1911 Full Size and Colt Delta Elite
Reliable feeding and operation
Durable construction for long-lasting use
Perfect fit for 1911 10mm pistols
Increase your firepower and shooting efficiency
We have been advised by customers, that this will also fit the following, but we cannot guarantee this information: Rock Island 10 MM, SIG P220, Dan Wesson Razorback 1911.
Mec-Gar has established a reputation for producing high-quality magazines trusted by shooting enthusiasts worldwide. Their magazines undergo rigorous testing and are manufactured to meet stringent standards, ensuring reliable performance and durability. With the Mec-Gar 1911 10mm 8-round standard magazine, you can have confidence in your firearm's functionality and maximize your shooting experience.
To order the Mec-Gar 1911 10mm 8-round standard magazine in nickel finish, simply add it to your cart on the Galati International website. We offer secure online transactions and fast shipping to ensure a seamless purchasing experience. Invest in this top-notch magazine and take your shooting to the next level.
FAQs:
1. Is this magazine compatible with all 1911 10mm pistols?
· Yes, the Mec-Gar 1911 10mm 8-round standard magazine is designed to fit most 1911 10mm pistols.
2. Does the nickel finish provide any additional benefits?
· The nickel finish not only enhances the magazine's aesthetic appeal but also offers added resistance to corrosion and wear.
3. Can I disassemble and clean this magazine easily?
· Yes, the magazine can be disassembled and cleaned using standard procedures. Refer to your firearm's user manual for specific instructions.