1911 10mm - 8 Round Standard Mag - Nickel - Mec-Gar Magazine
---
---
---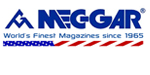 Manufacturer MPN:

Mec-Gar MGCGOV10N
UPC:
765595105003
Weight:
0.50
pounds
Check Restrictions
---
---
Product Description
1911 10mm 8rd standard magazine from Mec-gar. Nickel finish. Constructed from certified carbon steel and features a heat treated housing and high-impact polymer or certified carbon steel follower and floorplate. The magazine spring is made of high strength type "D" music wire-the strongest wire available. TIG welding provides additional strength and a seamless finish. Each magazine surface is specially treated to ensure high corrosion resistance.
Per manufacturer - compatible with Colt Delta Elite
We have been advised by customers, that this will also fit the following, but we cannot guarantee this information: Rock Island 10 MM, SIG P220, Dan Wesson Razorback 1911.
Mec-Gar is proud to be the Original Equipment Manufacturer of magazines to most of the prominent firearm manufacturers for the last 40 years including AMT - Armscor - Astra - Beretta Bernadelli - FN Browning - BUL - Charles Daly - Colt - CZ - IMI - Kel-Tec - Kimber - Llama - North American Arms - Remington - Sigarms - Smith & Wesson - Springfield Armory - STI - Standard Arms - Star - Steyr - Tanfoglio - Taurus - Walther