Mec-Gar Witness Tanfoglio-LF .38 Super 10 Round Magazine - Blued
---
---
---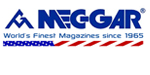 Manufacturer MPN:

Mec-Gar MGWIT38LF10B
UPC:
765595750221
Weight:
0.50
pounds
Check Restrictions
---
---
Product Description
Witness/Tanfoglio LF .38 Super 10-Round Limited Magazine – Blue
Upgrade your Witness/Tanfoglio LF .38 Super pistol with the Mec-Gar 10-round limited magazine in blue finish. Crafted for optimal reliability and smooth feeding, this magazine is a must-have accessory for competitive shooters and firearm enthusiasts alike.
Features:
1. Exceptional Quality: The Witness/Tanfoglio LF .38 Super 10-round limited magazine is meticulously engineered by Mec-Gar, a renowned manufacturer in the firearms industry. With their commitment to excellence, you can expect superior craftsmanship and reliable performance.
2. Versatile Applications: 10 round magazines are suitable for various applications, including self-defense, target shooting, and competition shooting. They offer enough rounds to handle most scenarios while remaining compliant with capacity restrictions, making them a versatile choice for different shooting purposes.
3. Smooth Feeding: The Mec-Gar magazine is designed to ensure consistent and reliable feeding, minimizing the risk of malfunctions or jams during crucial moments. This smooth operation contributes to your overall shooting accuracy and performance.
4. Durable Construction: Built to withstand the rigors of regular use, this limited magazine features a durable blue finish that not only adds an appealing look but also provides protection against corrosion and wear.
Specifications:

Caliber: .38 Super
Capacity: 10 rounds
Finish: Blued
Material: Steel
Floorplate Type: Flush Fit
Floorplate Material: Polymer
Floorplate Color: Black
Fits: Witness/Tanfoglio Large Frame models
Note: EAA made a running change to its frame sizes in 2005, and ordering incorrect magazines is a very common problem.
Small frame (Pre 2005) approximately 0.796" thick and approximately 1.25" long.
Large frame (Post 2005) measure approximately 0.843" thick and approximately 1.369" long.
Elevate your shooting capabilities with the Witness/Tanfoglio LF .38 Super 10-round limited magazine in blue from Galati International. Invest in a reliable and high-quality magazine that enhances your shooting performance.