Mec-Gar Witness Tanfoglio-LF .45 ACP 10 Round Magazine - Black
---
---
---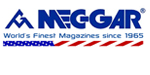 Manufacturer MPN:

Mec-Gar MGWIT45LFAFC
UPC:
765595750104
Weight:
0.50
pounds
Check Restrictions
---
---
Product Description
Witness Tanfoglio LF .45 ACP Magazine - 10 Round | Mec-Gar Magazine
Enhance Your Firepower with Mec-Gar 10-Round Magazine
Welcome to Galati International, where you can find high-quality accessories and upgrades for your firearms. Upgrade your Witness Tanfoglio LF .45 ACP pistol with this reliable 10-round magazine from Mec-Gar. Designed with precision and durability in mind, this magazine offers increased capacity and optimal performance for your shooting needs.
Key Product Features:
Reliable Performance: Mec-Gar magazines are renowned for their reliability, ensuring smooth and consistent feeding.
Increased Capacity: With a 10-round capacity, this magazine provides you with more shots before needing to reload.
Precision Engineering: Mec-Gar utilizes advanced manufacturing techniques and high-quality materials to create magazines that meet rigorous standards.
Durable Construction: Made from sturdy materials, this magazine is built to withstand the demands of regular use and harsh conditions.
Easy Loading: The user-friendly design allows for quick and hassle-free reloading.
Note: EAA made a running change to its frame sizes in 2005, and ordering incorrect magazines is a very common problem.
Small frame (Pre 2005) approximately 0.796" thick and approximately 1.25" long.
Large frame (Post 2005) measure approximately 0.843" thick and approximately 1.369" long.
Why Choose Mec-Gar:
Trusted Brand: Mec-Gar has a solid reputation for producing reliable magazines trusted by shooters worldwide.
Enhanced Feeding: Mec-Gar magazines are designed to provide smooth and consistent feeding, minimizing the risk of malfunctions.
Superior Quality: Each Mec-Gar magazine undergoes rigorous testing and inspection to ensure exceptional quality and performance.
Optimal Fit and Function: Engineered to fit your Witness Tanfoglio LF .45 ACP pistol perfectly, ensuring reliable operation and enhanced shooting experience.
Upgrade your Witness Tanfoglio LF .45 ACP pistol today with this Mec-Gar 10-round magazine. Experience reliable performance and increased firepower. Shop now and take your shooting to the next level!