Mec-Gar Walther PPK .380 ACP 6 Round Magazine - Nickel
---
---
---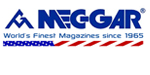 Manufacturer MPN:

Mec-Gar MGWPPKSTN
UPC:
765595111059
Weight:
0.50
pounds
Check Restrictions
---
---
Product Description
Walther PPK .380 ACP 6-Round Buttplate Magazine - Nickel | Mec-Gar
Overview:
Introducing the Walther PPK .380 ACP 6-Round Buttplate Magazine in Nickel by Mec-Gar. This magazine is designed to enhance the performance and reliability of your Walther PPK pistol. With its durable construction and sleek nickel finish, it not only looks great but also delivers exceptional functionality.
Features:
1. Reliable Performance: The Mec-Gar magazine is engineered to provide smooth and reliable feeding of .380 ACP ammunition, ensuring consistent and accurate shots.
2. Enhanced Capacity: With a 6-round capacity, this magazine offers an increased number of rounds, allowing you to stay on target longer without the need for frequent reloading.
3. Durable Construction: Crafted from high-quality steel, this magazine is built to withstand rigorous use and maintain its performance over time. The nickel finish adds an extra layer of protection against corrosion and wear.
4. Easy Loading and Unloading: The buttplate design of this magazine allows for easy loading and unloading, simplifying the reloading process, and reducing downtime.
5. Perfect Fit: Designed specifically for the Walther PPK, this magazine ensures a precise fit and seamless compatibility with your pistol.
Why Choose Mec-Gar:
Mec-Gar is renowned for manufacturing high-quality magazines trusted by shooters and law enforcement professionals worldwide. With decades of experience and a commitment to excellence, Mec-Gar delivers magazines that meet the highest standards of reliability and performance.
Order Your Walther PPK .380 ACP 6-Round Buttplate Magazine - Nickel Today:
Upgrade your Walther PPK with the Mec-Gar 6-round buttplate magazine in nickel finish. Enjoy enhanced performance, increased capacity, and reliable feeding. Shop now at Galati International and take your shooting experience to the next level.