Mec-Gar Walther PP .32 ACP 8 Round Magazine - Blued
---
---
---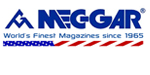 Manufacturer MPN:

Mec-Gar MGWPP32STB
UPC:
765595111202
Weight:
0.50
pounds
Check Restrictions
---
---
Product Description
Walther PP .32 ACP 8-Round Metal Buttplate Magazine
Introducing the Walther PP .32 ACP 8-round metal buttplate magazine from Mec-Gar. Designed to provide reliable performance and increased capacity, this magazine is a perfect accessory for your Walther PP handgun. With its durable construction and precision engineering, you can trust Mec-Gar magazines to deliver exceptional performance every time.
Key Specifications:
Caliber: .32 ACP
Capacity: 8 rounds
Finish: Blued
Material: Steel
Floorplate: Flush Fit Blued Steel
Fits: Walther PP
Key Features:
Reliable Performance: Mec-Gar magazines are known for their reliability and consistent feeding, ensuring smooth and uninterrupted shooting sessions.
Extended Capacity: This magazine offers an increased capacity of 8 rounds, allowing you to spend more time shooting and less time reloading.
Durable Construction: Crafted with high-quality materials, including a metal buttplate, this magazine is built to withstand rigorous use and provide long-lasting service.
Perfect Fit: Designed specifically for the Walther PP chambered in .32 ACP, this magazine ensures a precise fit and seamless operation with your handgun.
Why Choose Mec-Gar:
Mec-Gar is a trusted name in the firearm industry, known for producing high-quality magazines that meet or exceed industry standards. Here's why you should choose Mec-Gar for your Walther PP .32 ACP magazine needs:
Proven Reliability: Mec-Gar has a long-standing reputation for manufacturing magazines that function flawlessly in various firearms. Countless shooters rely on Mec-Gar for their magazine needs.
Precision Engineering: Mec-Gar utilizes advanced manufacturing techniques and stringent quality control measures to ensure each magazine meets exact specifications, resulting in consistent and reliable performance.
Extended Durability: With a focus on durability, Mec-Gar magazines are built to withstand the demands of frequent use and harsh shooting conditions, ensuring they will serve you well for years to come.
Order the Walther PP .32 ACP 8-round metal buttplate magazine from Mec-Gar today and enhance the performance of your Walther PP handgun. With its extended capacity and exceptional reliability, this magazine is an essential accessory for any firearm enthusiast. Shop now at Galati International!