Mec-Gar Taurus PT100 101 .40 Cal. 13 Round Magazine - Black
---
---
---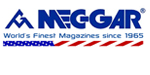 Manufacturer MPN:

Mec-Gar MGPT4013AFC
UPC:
765595516502
Weight:
0.50
pounds
Check Restrictions
---
---
Product Description
Taurus PT100/PT101 .40 S&W 13-Round Flush Fit Mag - Mec-Gar Magazine
The Taurus PT100/PT101 .40 S&W 13-Round Flush Fit Magazine from Mec-Gar is an essential accessory for Taurus firearm owners. Designed with a focus on reliability and durability, this magazine ensures smooth shooting and consistent feeding.
Specifically engineered for the Taurus PT100 and PT101 models chambered in .40 S&W, this magazine offers a flush fit design for enhanced ergonomics and a sleek appearance. With a 13-round capacity, it provides ample ammunition for target shooting, self-defense, and other shooting applications.
Durability is a key feature of the Mec-Gar magazine. Constructed from high-quality materials and precision-engineered, it is built to withstand the rigors of regular use. The magazine's steel construction ensures long-lasting performance and reliability, making it an ideal companion for any Taurus PT100/PT101 owner.
Reloading is made effortless with the smooth and reliable feeding of this magazine. Its engineered follower and spring mechanism guarantee consistent feeding, reducing the risk of malfunctions and ensuring reliable performance during critical moments. The flush fit design allows for easy magazine changes and provides a seamless grip for enhanced shooting control.
Order the Taurus PT100/PT101 .40 S&W 13-Round Flush Fit Magazine today and experience the reliability and durability that Mec-Gar is renowned for. Enhance your shooting experience and ensure you're always prepared with this top-quality magazine. Shop now at Galati International and take your Taurus PT100/PT101 to new heights.
Key Features:
Flush fit magazine designed for Taurus PT100/PT101 models in .40 S&W
13-round capacity for ample ammunition
Reliable feeding and consistent performance
Durable construction for long-lasting use
Steel magazine for enhanced durability
Smooth and reliable feeding with an engineered follower and spring
Easy magazine changes and enhanced grip with the flush fit design
2 round Flush Fit Increased Capacity Over Factory Magazine
Black Polymer Floorplate
Black Anti-Friction coating for easy loading, reduced malfunctions, and superior anti-corrosion properties

Will NOT fit PT101-P Brazil Police model pistols, those magazines measure 21.9mm and the MGPT4010B/N measures 20.6mm