Mec-Gar S&W 5900 915 910 659 9mm 20 Round Magazine - Blued
---
---
---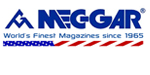 Manufacturer MPN:

Mec-Gar MGSW5920B
UPC:
765595440135
Weight:
0.50
pounds
Check Restrictions
---
---
Product Description
Mec-Gar Magazine for SW 5900 Series 915 910 659 | 9mm Luger | 20-Round Capacity
Features and Specifications:
Reliable Performance: The Mec-Gar Magazine is engineered for flawless feeding and consistent operation, ensuring reliability when you need it most.
Increased Firepower: With its impressive 20-round capacity, this magazine extends your shooting sessions and minimizes reloads.
High-Quality Construction: Crafted from durable steel, the Mec-Gar Magazine is built to withstand rigorous use and deliver long-lasting performance.
Precision Design: Each magazine is manufactured to exacting standards, ensuring proper fitment and compatibility with SW 59 Series and 915 handguns.
Easy to Load: The user-friendly design and smooth follower make loading and reloading the magazine a breeze.
Trusted Brand: Mec-Gar is a renowned manufacturer of firearm magazines, known for their commitment to quality and reliability.
Compatibility:
The Mec-Gar Magazine is designed specifically for use with SW 5900 Series, 915, 910, and 659 handguns chambered in 9mm Luger. Ensure compatibility with your firearm before purchasing.
Specifications:
Caliber: 9mm Luger
Capacity: 20 rounds
Material: Steel
Finish: Blued
Floorplate: Extended Black Polymer
Manufacturer: Mec-Gar
Compatibility: SW 5900 Series 915 910 659
We have been advised by customers, that this will also fit the following, but we cannot guarantee this information: Kel-Tec P11 9mm, 469, and 669, Star model 30's 9mm, Marlin Camp 9, Turkish Girsan MC-27E, Keltec Sub 2000.
Why Choose Mec-Gar?
Mec-Gar has been an industry leader in producing high-quality firearm magazines for decades. Their commitment to precision engineering, durable materials, and stringent quality control measures has earned them a reputation for excellence. Trust Mec-Gar for reliable performance and enhanced functionality.
Order Your Mec-Gar Magazine Today
Upgrade your SW 5900 Series 915 910 659 handgun with the Mec-Gar Magazine to experience increased firepower and dependable performance. Order now and enjoy a seamless shooting experience with this premium 20-round steel magazine.