Mec-Gar S&W 5900 915 910 659 9mm 15 Round Magazine - Nickel
---
---
---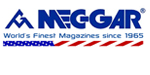 Manufacturer MPN:

Mec-Gar MGSW5915N
UPC:
765595440487
Weight:
0.50
pounds
Check Restrictions
---
---
Product Description
S&W 5900 Series/915/910/659 9mm 15-Round Steel Magazine - Nickel | Mec-Gar
Introducing the S&W 5900 Series/915/910/659 9mm 15-Round Steel Magazine in Nickel by Mec-Gar. This magazine is designed to enhance the performance and reliability of your S&W 5900 Series or 915/910/659 pistol. With its sturdy steel construction and sleek nickel finish, it not only looks great but also delivers exceptional functionality.
Features:
1. Reliable Performance: The Mec-Gar magazine is engineered to provide smooth and reliable feeding of 9mm ammunition, ensuring consistent and accurate shots. It is designed to minimize feeding issues and malfunctions.
2. Enhanced Capacity: With a 15-round capacity, this magazine offers an increased number of rounds, allowing you to stay on target longer without the need for frequent reloading. It provides extended shooting sessions and reduces downtime.
3. Durable Construction: Crafted from high-quality steel, this magazine is built to withstand rigorous use and maintain its performance over time. The nickel finish adds an extra layer of protection against corrosion and wear, ensuring long-lasting reliability.
4. Easy Loading and Unloading: The magazine design allows for easy loading and unloading, simplifying the reloading process, and saving you time and effort on the range.
5. Perfect Fit: Designed specifically for the S&W 5900 Series and 915/910/659 pistols, this magazine ensures a precise fit and seamless compatibility with your firearm. It is engineered to work flawlessly with your pistol's specifications.
6. Nickel Finish: The nickel-plated finish helps protect against corrosion, improve wear resistance, and enhances the appearance of the magazine.
7. Improved Handling: Flush-fit magazines contribute to better balance and control of the firearm. They help maintain the pistol's original dimensions and weight distribution, which can lead to improved accuracy and handling during shooting.
We have been advised by customers, that this will also fit the following, but we cannot guarantee this information: Kel-Tec P11 9mm, 469, and 669, Star model 30's 9mm, Marlin Camp 9, Turkish Girsan MC-27E, Keltec Sub 2000.
Why Choose Mec-Gar:
Mec-Gar is renowned for manufacturing high-quality magazines trusted by shooters and law enforcement professionals worldwide. With decades of experience and a commitment to excellence, Mec-Gar delivers magazines that meet the highest standards of reliability and performance.
Order Your S&W 5900 Series/915/910/659 9mm 15-Round Steel Magazine - Nickel Today:
Upgrade your S&W 5900 Series or 915/910/659 with the Mec-Gar 9mm 15-round steel magazine in nickel finish. Enjoy enhanced performance, increased capacity, and reliable feeding. Shop now at Galati International and elevate your shooting experience.