Mec-Gar Ruger P85 89 93 94 95 PC9 9mm 15 Round Magazine - Blued
---
---
---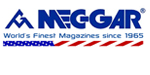 Manufacturer MPN:

Mec-Gar MGRP8515B
UPC:
765595440425
Weight:
0.50
pounds
Check Restrictions
---
---
Product Description
Ruger P85 P89 P93 P94 P95 PC9 9mm 15-Round Magazine - Blue
Key Features:
Reliable Performance: This magazine is designed to provide consistent feeding and smooth operation, ensuring reliable performance during shooting sessions.
Enhanced Capacity: With a 15-round capacity, this magazine allows you to extend your shooting sessions without frequent reloads, maximizing your range time.
Durable Construction: Mec-Gar is known for its high-quality manufacturing standards. This magazine is made from durable materials to withstand rigorous use and offer long-lasting performance.
Easy Loading: The user-friendly design of this magazine ensures easy loading, allowing you to quickly reload and get back to shooting.
Compatibility: Specifically designed for Ruger P85, P89, P93, P94, P95, and PC9 models, ensuring a perfect fit and reliable function. It will fit all serial numbers.
Product Details:
Manufacturer: Mec-Gar
Floorplate: Flush Fit Blued Steel
Caliber: 9mm
Capacity: 15 rounds
Color: Blue
Material: High-quality steel
Finish: Blued
Compatibility: Ruger P85, P89, P93, P94, P95, and PC9 models-all serial numbers
Why Choose Mec-Gar?
Trusted Brand: Mec-Gar has a long-standing reputation for producing reliable and high-quality firearm magazines.
OEM Supplier: Mec-Gar is an original equipment manufacturer (OEM) for many reputable firearm brands, ensuring their products meet the highest industry standards.
Exceptional Performance: Mec-Gar magazines are known for their flawless feeding, smooth operation, and reliable performance, making them a top choice for firearm enthusiasts.
Made in Italy: Each Mec-Gar magazine is manufactured in Italy, using precision engineering and quality craftsmanship.
Endorsed by Professionals: Mec-Gar magazines are favored by law enforcement agencies, military personnel, and competitive shooters worldwide.
Upgrade Your Ruger P-Series or PC9 Today!
Boost your shooting experience with the Ruger P85 P89 P93 P94 P95 PC9 9mm 15-round magazine from Mec-Gar.
Enjoy extended shooting sessions with the enhanced 15-round capacity, reducing the need for frequent reloading.
Experience reliable performance and flawless feeding, thanks to Mec-Gar's trusted craftsmanship and attention to detail.
Invest in a durable and long-lasting magazine that is specifically designed for Ruger P-series and PC9 models.

Shop now and take your Ruger firearm to the next level with Mec-Gar's blue 15-round magazine.