Mec-Gar Ruger P85 89 93 94 95 PC9 9mm 10 Round Magazine - Nickel
---
---
---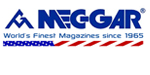 Manufacturer MPN:

Mec-Gar MGRP8510N
UPC:
765595113403
Weight:
0.50
pounds
Check Restrictions
---
---
Product Description
Ruger P85/P89/P93/P94/P95/PC9 9mm 10-Round Nickel Magazine | Mec-Gar | Galati International
Enhance the performance of your Ruger P85, P89, P93, P94, P95, or PC9 with the Mec-Gar Ruger 9mm 10-Round Nickel Magazine. Engineered with precision and designed for reliability, this magazine is a top choice for Ruger enthusiasts seeking increased capacity and superior functionality.
Features:
1. Enhanced Capacity: With a 10-round capacity, this magazine ensures that you have ample rounds at your disposal, minimizing reload time during competitions.
2. Reliable Feeding: Crafted with precision and attention to detail, the Mec-Gar Ruger 9mm Magazine ensures smooth and reliable feeding, minimizing malfunctions and maximizing shooting performance.
3. Nickel Plating: The nickel-plated finish enhances durability and corrosion resistance, ensuring the magazine withstands the test of time and maintains its sleek appearance.
4. Easy Loading: The user-friendly design facilitates quick and hassle-free loading, so you can spend more time shooting and less time preparing.
5. Compatibility: Designed specifically for Ruger P85, P89, P93, P94, P95, and PC9 models chambered in 9mm, this magazine guarantees a perfect fit and optimal functioning. Fit all serial numbers.
6. Aesthetics: Flush-fit magazines often provide a sleek and streamlined appearance, contributing to the overall aesthetics of the firearm. This can be visually appealing to those who appreciate a clean and minimalist look.
Why Choose the Mec-Gar Ruger 9mm 10-Round Nickel Magazine?
1. Exceptional Performance: Mec-Gar is renowned for its commitment to quality and performance. This magazine is no exception, delivering flawless operation and enhanced shooting experience.
2. Trusted Manufacturer: Mec-Gar has a long-standing reputation for producing reliable and high-quality magazines. Count on their expertise to elevate your Ruger pistol's performance.
3. Enhanced Concealability and Compactness: This 10-round magazine offers improved concealability and a slimmer profile compared to higher-capacity counterparts. This makes it an ideal choice for concealed carry purposes, ensuring your firearm remains discreet and comfortable for everyday use.
4. Corrosion Resistance: The nickel-plated finish not only enhances the magazine's durability but also provides superior resistance against corrosion, ensuring long-lasting performance even in adverse conditions.
5. Satisfaction Guaranteed: Backed by Galati International's commitment to customer satisfaction, this magazine comes with a warranty, giving you peace of mind with your purchase.
Upgrade your Ruger P85, P89, P93, P94, P95, or PC9 with the Mec-Gar Ruger 9mm 10-Round Nickel Magazine from Galati International. Enjoy enhanced capacity, reliable feeding, and exceptional performance with this top-quality magazine. Don't miss out on this essential upgrade for your Ruger pistol.