Ruger Mark II 22 Long Rifle - 10 Round Steel Mag - Mec-Gar Magazine
---
---
---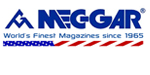 Manufacturer MPN:

Mec-Gar MGMK22LRB
UPC:
765595106406
Weight:
1.00
pounds
Check Restrictions
---
---
Product Description
Mark II .22LR 10rd standard magazines from Mec-gar. Blue finish.
Constructed from certified carbon steel and features a heat treated housing and high-impact polymer or certified carbon steel follower and floorplate. The magazine spring is made of high strength type "D" music wire-the strongest wire available. TIG welding provides additional strength and a seamless finish. Each magazine surface is specially treated to ensure high corrosion resistance.
We have been advised by customers, that this will also fit the following, but we cannot guarantee this information: AMT Lightning.
Mec-Gar is proud to be the Original Equipment Manufacturer of magazines to most of the prominent firearm manufacturers for the last 40 years including AMT - Armscor - Astra - Beretta Bernadelli - FN Browning - BUL - Charles Daly - Colt - CZ - IMI - Kel-Tec - Kimber - Llama - North American Arms - Remington - Sigarms - Smith & Wesson - Springfield Armory - STI - Standard Arms - Star - Steyr - Tanfoglio - Taurus - Walther