Mec-Gar Para-Ordnance P16 .40 Cal. 15 Round Magazine - Nickel
---
---
---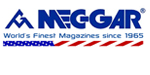 Manufacturer MPN:

Mec-Gar MGP164015
UPC:
765595115224
Weight:
1.00
pounds
Check Restrictions
---
---
Product Description
Mec-Gar Magazine for the Para-Ordnance P16 .40 Cal. 15 Round Nickel – MecGar
Caliber: .40 Cal
Capacity: 10 rounds
Finish: Nickel
Material: Steel
Floorplate Type: Flush Fit
Floorplate Material: Steel
Floorplate Color: Nickel
Fits: Para-Ordnance P16, Armscor / Rock Island Double Stack
**Will NOT fit and function in the P16.40 Pro Custom or with aftermarket polymer base pads.
Mec-Gar, the worldwide leader in firearm magazines. Manufacturing both OEM and aftermarket products since 1965. These magazines are known for their design and innovation, uncompromised quality, and are always on target.
Mec-Gar magazines are constructed from heat-treated carbon/stainless steel. They have a long-lasting spring made of high strength type "D" music wire-the strongest wire available They have strengthened feed lips, self-lubricating polymer, or stainless-steel follower, and are trusted by military and law enforcement. Each magazine surface is specially treated to ensure high corrosion resistance. Made in Italy.
Per manufacturer, sometimes the machining for the milling becomes dull and because of this the magazines are not thin enough. So, it might not accept all rounds or fit in the gun because the sides are too thick.
Mec-Gar is proud to be the Original Equipment Manufacturer of magazines to most of the prominent firearm manufacturers for the last 40 years including AMT - Armscor - Astra - Beretta Bernadelli - FN Browning - BUL - Charles Daly - Colt - CZ - IMI - Kel-Tec - Kimber - Llama - North American Arms - Remington - Sigarms - Smith & Wesson - Springfield Armory - STI - Standard Arms - Star - Steyr - Tanfoglio - Taurus - Walther