PMAG AK74 5.45X39 30 Round Magazine - Black - Magpul
---
---
---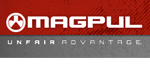 Manufacturer MPN:

Magpul MAG673
UPC:
840815109662
Weight:
0.50
pounds
Check Restrictions
---
---
Product Description
The PMAG 30 AK74 MOE is an inexpensive, lightweight, high reliability 30-round polymer magazine designed for Kalashnikov pattern rifles in 5.45x39mm (AK74, MPi-AK-74N, PA md. 86, and others.) Made in U.S.A.
It features a removable floorplate, constant curve geometry, and a high-reliability/low-friction follower for the affordable performance you expect from a MOE PMAG.
Magazine counts as three US compliance parts for 922r.
The dot matrix marking system on Magpul's line of AR15 magazines are intended for users to mark out alphanumeric characters on their mags in a standardized, modern, customizable way. These magazines offer four 3 x 5 matrices on each side of the magazine. If each matric is used for 1 alphanumeric character, this allows for 8 individual characters to be written on a single magazine. Pistol magazines, like their Glock 9mm line, offer only two 3 x 5 matrices per mag.
Caliber: 5.45 x 39
Capacity: 30 rounds
Finish: Black
Material: Polymer
Fits: Kalashnikov pattern rifles in 5.45x39mm (AK74, MPi-AK-74N, PA md. 86, and others
FEATURES
Impact and crush resistant all polymer body
Constant-curve internal geometry for smooth feeding
Anti-tilt, self-lubricating follower for increased reliability
Long life stainless steel spring
Ribbed gripping surface and aggressive front and rear texture for positive magazine handling
Paint pen dot matrix panels on the bottom of the body to allow for identification marking
Flared floorplate aids magazine handling and disassembly yet is slim enough for use with most pouches