Mec-Gar Kimber Ten II .45 ACP 10 Round Magazine - Black
---
---
---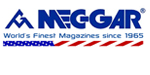 Manufacturer MPN:

Mec-Gar MGK4510AFC
UPC:
765595512504
Weight:
0.50
pounds
Check Restrictions
---
---
Product Description
Kimber Ten II and BUL M5 .45 ACP 10-Round Steel Mag - Mec-Gar Magazine
The Kimber Ten II and BUL M5 .45 ACP 10-Round Steel Magazine from Mec-Gar is an essential accessory for Kimber and BUL M5 firearm enthusiasts. Designed with a focus on reliability and performance, this magazine ensures seamless shooting and consistent feeding.
Crafted with precision, this magazine is specifically designed for the Kimber Ten II and BUL M5 models chambered in .45 ACP. With a 10-round capacity, it provides ample ammunition for target shooting, self-defense, and other shooting applications. Its durable steel construction ensures long-lasting performance and reliability.
The magazine's design incorporates a reliable follower and spring mechanism, ensuring smooth and consistent feeding of rounds into the chamber. The steel construction adds strength and durability to withstand the demands of regular use. With proper care, this magazine will deliver consistent performance over time.
Reloading is made effortless with the reliable and smooth feeding mechanism. The magazine's design facilitates quick and easy magazine changes, allowing you to stay focused on your shooting experience. Its compact size and lightweight construction make it an excellent choice for concealed carry or as a backup magazine.
Order the Kimber Ten II and BUL M5 .45 ACP 10-Round Steel Magazine today and experience the reliability and performance that Mec-Gar is known for. Enhance your shooting experience and ensure you're always prepared with this top-quality magazine. Shop now at Galati International and take your Kimber Ten II or BUL M5 to new heights.
Key Features:
Steel magazine designed for Kimber Ten II and BUL M5 models in .45 ACP
10-round capacity for ample ammunition
Black Anti-Friction coating for superior anti-corrosion properties
Reliable feeding and consistent performance
Durable steel construction for long-lasting use
Lightweight and compact design for easy carrying
Smooth and reliable feeding mechanism
Flush Fit Black Polymer Floorplate facilitates quick and easy magazine changes
Fits: Kimber Full Sized polymer models:
Kimber Ten II
Kimber Pro BP Ten II
Kimber Polymer Pro Carry
Charles Daly M-5
Bull M-5
Llama IX-C
Llama IX-D
Llama Max II 45 L/F
This magazine is for the full-sized models. The magazine is the same length as the 14-round version. The magazine is blocked to 10 rounds for states with a 10-round capacity limit.
Will NOT fit the Charles Daly Ultra X .45 or Kimber Ultra Ten II, it is too long, it will extend past the grip. The magazine will not fit single stack 1911's. Per MecGar it will function in these weapons, it is not a flush fit.