Glock 32 .357 Sig 13 Round Factory Magazine - Black
---
---
---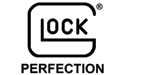 Manufacturer MPN:

Glock MF32013
UPC:
764503320132
Weight:
0.50
pounds
Check Restrictions
---
---
Product Description
This is a factory original Glock magazine manufactured with a hardened steel insert encased in high tech polymer. This polymer coating protects the magazine and prevents deformation, even when dropped from a great height.
The high-quality spring and follower ensures reliable feeding with every shot.
Glock magazines have very stiff springs when new and may be extremely difficult to load to full capacity. It may be necessary to use a Glock magazine loader (generally included in the Glock case with the handgun).
Caliber: .357 Sig
Capacity: 13 rounds
Finish: Black
Material: Polymer
Fits: Glock 32
DISCLAIMER: "GLOCK" is a federally registered trademark of GLOCK, Inc. and is one of many trademarks owned by GLOCK, Inc., or GLOCK Ges.mbH. Neither Galati International nor this site are affiliated in any manner with, or otherwise endorsed by, GLOCK, Inc., or GLOCK Ges.mbH. The use of "GLOCK" on this page is merely to advertise the sale of GLOCK pistols, parts, or components. For genuine GLOCK, Inc., and GLOCK Ges.mbH products and parts visit www.glock.com.