Mec-Gar Browning Hi-Power Springfield SA-35 9mm 10 Round Magazine - Nickel
---
---
---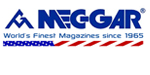 Manufacturer MPN:

Mec-Gar MGBRHP10N
UPC:
765595112605
Weight:
0.50
pounds
Check Restrictions
---
---
Product Description
Browning Hi-Power & Springfield SA-35 9mm Luger 10-Round Magazine - Nickel | Mec-Gar
Upgrade your Browning Hi-Power pistol with the Browning Hi-Power 9mm Luger 10-Round Magazine in Nickel by Mec-Gar, available at Galati International. Designed for optimal reliability and performance, this magazine delivers flawless feeding and consistent operation to keep you shooting confidently.
Crafted with precision and attention to detail, this nickel-finished magazine not only enhances the aesthetics of your Browning Hi-Power but also provides a durable and long-lasting ammunition solution. With a 10-round capacity, it ensures you have sufficient rounds at your disposal for various shooting applications, from range sessions to self-defense scenarios.
Mec-Gar, a trusted manufacturer of firearm magazines, has a well-established reputation for producing high-quality products. The Browning Hi-Power 9mm Luger 10-Round Magazine in Nickel upholds this standard, undergoing rigorous testing and quality control measures to meet the highest industry standards. Rest assured; this magazine is designed to perform flawlessly when you need it most.
Order your Browning Hi-Power 9mm Luger 10-Round Magazine in Nickel from Galati International today and elevate your shooting experience. Benefit from fast and secure shipping, exceptional customer service, and a satisfaction guarantee with every purchase.
Key Features and Specifications:
Designed for Browning Hi-Power pistols
Caliber: 9mm Luger
Capacity: 10 rounds
Nickel finish for enhanced aesthetics and durability
Flawless feeding and consistent operation
Manufactured by Mec-Gar, a trusted name in firearm magazines
Flush Fit Black Polymer Floorplate
Made from high-quality steel
Will also fit the Springfield SA-35
We have been advised by customers, that this will also fit the following, but we cannot guarantee this information: Tisas Regent BR9, FEG P9M Hi Power, Mauser SA80, Belgian H.P., 1944 Inglis Hi Power, Canadian Hi-Power, Argentine FM Hi-Power, Israeli police Hi-Power, and Girsan MC35 (Clone of Browning HP).