Mec-Gar Bersa Thunder .380 ACP 8 Round Magazine - Blued
---
---
---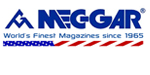 Manufacturer MPN:

Mec-Gar MGBT3808B
UPC:
765595750500
Weight:
0.50
pounds
Check Restrictions
---
---
Product Description
Bersa Thunder .380 ACP 8-Round Magazine - Blued Steel | Mec-Gar Magazine
Features:
High-quality construction:

This Mec-Gar magazine is made from blued steel, offering exceptional durability and resistance to wear.



Enhanced Concealability:

This 8-round magazine offers improved concealability and a slimmer profile compared to higher-capacity counterparts. This makes it an ideal choice for concealed carry purposes, ensuring your firearm remains discreet and comfortable for everyday use.



Reliable feeding:

The magazine's design ensures reliable feeding, minimizing malfunctions and keeping your Bersa Thunder .380 ACP performing flawlessly.



Smooth operation:

The smooth follower and strong spring mechanism facilitate seamless operation, promoting faster reloads and enhancing shooting efficiency.



Perfect fit:

This magazine is specifically designed for the Bersa Thunder .380 ACP, ensuring a precise fit and optimal performance.
Specifications:
Caliber: .380 ACP
Capacity: 8 rounds
Material: Blued Steel
Manufacturer: Mec-Gar
Floorplate: Black Polymer with Finger Rest
Compatibility: Bersa Thunder .380 ACP pistols
Will NOT fit or function in Bersa Concealed Carry Model
Why Choose Mec-Gar?
Trusted manufacturer: Mec-Gar is renowned for producing high-quality magazines trusted by law enforcement agencies and shooters worldwide.
Precision engineering: Mec-Gar magazines are crafted with meticulous attention to detail, resulting in superior reliability and performance.
Proven track record: Mec-Gar has a long-standing reputation for manufacturing magazines that consistently meet and exceed industry standards.
To order the Bersa Thunder .380 ACP 8-Round Magazine - Blued Steel by Mec-Gar, simply add the item to your cart and proceed to check out for a secure and convenient shopping experience. Should you have any questions, feel free to contact our customer support team.