Mec-Gar Beretta 96FS .40 Cal. 10 Round Magazine - Nickel
---
---
---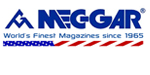 Manufacturer MPN:

Mec-Gar MGPB9610N
UPC:
765595100909
Weight:
0.50
pounds
Check Restrictions
---
---
Product Description
Beretta 96FS .40 S&W 10-Round Magazine - Nickel | Mec-Gar
Enhance the performance and reliability of your Beretta 96FS with the top-of-the-line Mec-Gar 10-round magazine in a stylish nickel finish. With its superior construction and increased capacity, this magazine is a must-have for any firearm enthusiast. Elevate your shooting experience today!
Key Specifications:
Caliber: .40 Cal.
Capacity: 10 rounds
Finish: Nickel
Material: Steel
Floorplate Type: Flush Fit
Floorplate Material: Polymer
Floorplate Color: Black
Fits: Beretta 96FS (Full-Size) Series
Key Features and Benefits:
1. High-Quality Construction: Crafted by Mec-Gar, a renowned manufacturer of firearm magazines, this Beretta 96FS magazine is built to exacting standards. It features durable materials and precision engineering, ensuring reliable feeding and longevity.
2. Enhanced Concealability and Compactness: This 10-round magazine offers improved concealability and a slimmer profile compared to higher-capacity counterparts. This makes it an ideal choice for concealed carry purposes, ensuring your firearm remains discreet and comfortable for everyday use.
3. Sleek Nickel Finish: The magazine is coated with an attractive nickel finish, adding a touch of style to your Beretta 96FS. Not only does it enhance the aesthetics, but it also provides corrosion resistance, ensuring your magazine looks great and functions flawlessly over time.
4. Seamless Fit: Designed specifically for the Beretta 96FS, this magazine seamlessly integrates with your firearm. Its precise dimensions and reliable lock-up mechanism ensure a snug and secure fit, minimizing movement during use
Upgrade your Beretta 96FS with the Mec-Gar 10-round magazine in a sleek nickel finish from Galati International. With its exceptional construction, increased capacity, and stylish design, this magazine is an ideal addition to your firearm. Experience enhanced performance and reliability during your shooting sessions. Browse our selection today and take your Beretta 96FS to the next level!