Beretta 92FS 9mm 17 Round Factory Magazine - Blued
---
---
---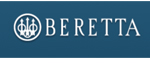 Manufacturer MPN:

Beretta JM909P17
UPC:
082442596426
Weight:
0.50
pounds
Check Restrictions
---
---
Product Description
This Beretta magazine is a standard factory replacement magazine. Factory replacement magazines are manufactured to Beretta specifications and tolerances, by using the same process and materials as the original magazines. They are designed to fit seamlessly into your pistol's magwell for smooth performance in fast-paced shooting situations. These highly durable mags come in stainless steel or polymer.
Caliber: 9mm
Capacity: 17 rounds
Finish: Blued
Material: Steel
Fits: All Model 92, except Type-M and old Model 92 and 92S using a single stack magazine.
Also compatible with: CX4 with 90 series Magazine Well Insert/Magazine Release, 92FS, 92D, 92F, 92G, 92 Brigadier, 92 Elite/EliteIA/Elite II, 92G-SD, 92 Combat, 92 Combat Combo, 92 Billennium, 92 Stock, 92 Steel I, 92 Deluxe M9A1, M9, 92A1, 90-Two in 9MM, 92 Vertec (ALL), 93R Will fit in 92 FS Compact Inox Type L, 92FS Type L, 92FS Compact Carry Type L, 92SB Compact but will extend below the base of the grip.