AR Phantom Comp Flash Suppressor - Toothed - YHM Yankee Hill Machine
---
---
---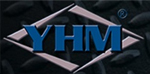 Manufacturer MPN:

Yankee Hill YHM-28-5C2
UPC:
816701013634
Weight:
0.50
pounds
Check Restrictions
---
---
Product Description
Phantom Comp/Flash Hider 5.56mm – ½"-28 Thread - Aggressive/Toothed
The popular Phantom Flash Suppressor has been redesigned to work as a muzzle compensator while maintaining the excellent flash hiding capabilities of its predecessor.
This 5-port design has no downward facing port which helps eliminate dust problems when shooting in the prone position. Features a "no snag" design that allows the user to navigate rough terrain without interference. Includes crush washer. This flash hider has an aggressive front end for use in hand-to-hand situations.
Length: 2.125"
End: Aggressive/Toothed
Fits: ½"-28 threaded barrels only
Installation Instructions for: Indexible Muzzle Accessories with a Crush Washer
Flash Hider: YHM-28-C1, YHM-28-C2, YHM-3080-5C1, YHM-3080-5C2
Comp/Brakes: YHM-28-5M1, YHM-28-5M2, YHM-80-5M1, YHM-80-5C2, YHM-26-MB-A, YHM-3085-MB-A, YHM-85-MB-A
ONLY a licensed gunsmith experienced with your model of firearm should install this product. Failure to install this product correctly voids any warranties of the product and removes any liabilities against the manufacturer. Be certain the firearm is unloaded, and the muzzle is pointed in a safe direction before starting this removal and installation process
1. Remove any existing muzzle attachment and clean the threads of your barrel.
2. Install the supplied crush washer making certain the small-protruded portion of the washer is contacting the flange surface of your barrel.
3. Hand-tighten your new muzzle accessory in place.
4. Using a 3/4 wrench, tighten the accessory at least 1/4 turn and continue to tighten until the middle exhaust port is on top dead center with your sight line.
5. Get to the range and enjoy.